Heidi Madden, Ph.D.
Librarian for Western Europe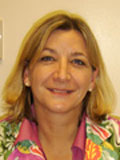 232 Bostock Library
Box 90195
Durham
,
NC
27708-0195
Phone: +1-919-660-5984
Fax: +1 919 668 3134
Departments
Heidi Madden is the Librarian for Western European Studies and an Adjunct Assistant Professor in the Department of German Studies. She develops collections of materials from and about Europe and provides general research help as well as specialized help on European topics. Heidi is active in the Western European Studies Section (WESS) of the Association of College and Research Libraries (ACRL) where she has convened the Romance Languages Discussion Group, and the Germanist Discussion Group with programs on information literacy, research methods, digital humanities, and European fiction in translation. She will serve as Vice Chair/Chair Elect of WESS during 2011-2012.
Background
Originally from the Rhineland-Palatinate Region in Germany, Heidi received a bachelor degree at Uni Tübingen, an M.A. and Ph.D. in Comparative Literature from UNC Chapel Hill, and an M.L.S. from North Carolina Central University. Prior to coming to Duke, Heidi was a librarian at the Triangle Research Libraries Network (TRLN) and the UNC School of Information and Library Science.
Publications
After completing her M.A. and Ph.D., Heidi taught German Language and Literature and worked as a developmental editor for German language textbooks, including Deutsche Sprache und Landeskunde; Alles Gute: Basic German for Communication; Deutsch; Na Klar; Kontakte; and Alles in Allem. Heidi has presented on workforce issues in libraries, on library evaluation, on doctoral fellowships in libraries, and on the history of TRLN; she has also written on library related travel (Frankfurt Bookfair) and has contributed to the blog Humanities@DukeLibraries. Heidi's current activities center on reviewing publications from Europe for Reference Review Europe and Resources for College Libraries.