Student Exhibits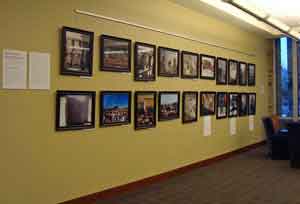 There are 3 spaces available for students to have exhibits in Perkins library. Click here to learn about the student wall in Perkins and see the calendar of upcoming exhibits. Contact the  DUU Visual Arts Committee for more information on the Old Perk Gallery and the Technology Alcove.
Search Library Exhibits:
What am I searching?
Use this search box to search library web pages related to our exhibits program.