Now Showing | Virtual / Past Exhibits A-Z | Propose an Exhibit | About Gallery Spaces | Future Exhibits
---
Perkins Gallery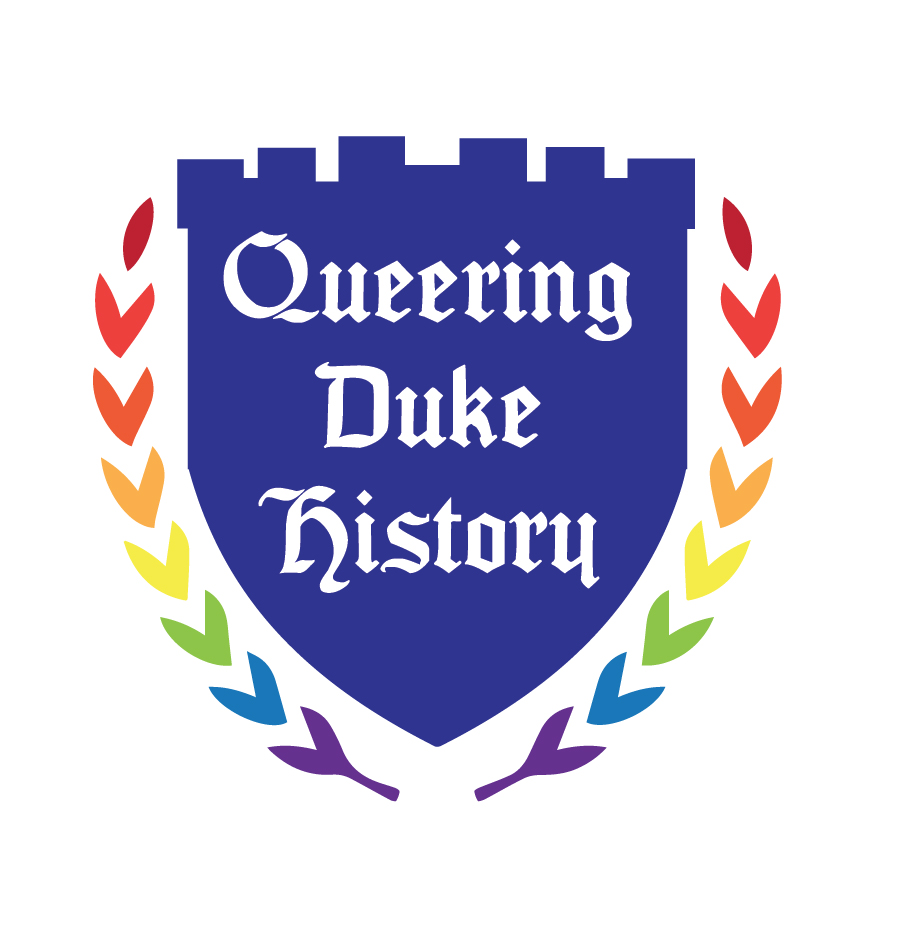 Queering Duke History
This exhibit highlights the major points of struggle and triumph in Duke's LGBTQ history over the past 50 years.This exhibition begins with the earliest records of LGBTQ activity on campus, the dark days of arrest and expulsions, and culminates with the thriving and active queer community seen at Duke today. This transition was neither quick nor linear. LGBTQ individuals on Duke's campus faced major setbacks in every one of the last five decades. 
Start: August 14, 2014| End: December14, 2014| Perkins Gallery
---
Student Wall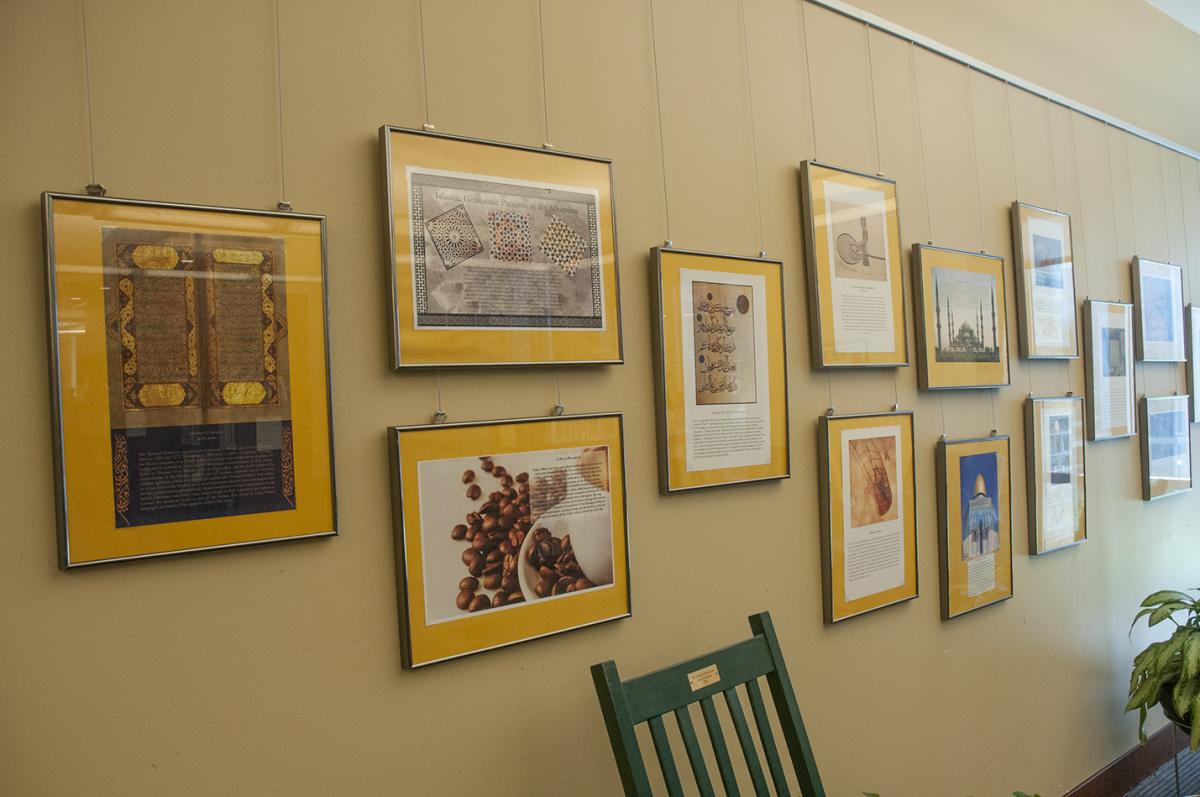 April 15-July 15, 2014
Global Expressions of Classical Islam  This exhibition was created by students of Professor Mona Hassan's Spring 2014 class "Introduction to Islamic Cuivilization, Part One" as part of their research on the fluorescence of Muslim culture and learning across Afro-Eurasia. 
Students may propose month-long exhibitions for the Student Wall in Perkins Library, view the calendar of upcoming exhibits and open slots. For more information, email Meg Brown at meg.brown@duke.edu. 
---
Campus Club Exhibit Wall

May 1-August 20, 2014
Guardians of History  This exhibit features seven archivists working in the Technical Services Department at Duke University's Rubenstein Library. It reveals our intimate relationship with the historical materials we work with, why we are drawn to the mission of preserving history, and how our work makes it possible for researchers, historians, writers, and the general public to discover and experience intimate connections between their lives and historical materials. 
Students, faculty, staff, and members of the community may propose month-long exhibitions for the Campus Club Exhibit Wall in Perkins Library, just around the corner from the Student Wall. View the calendar of upcoming exhibits and open slots. For more information, email Meg Brown at meg.brown@duke.edu. 
---
Hubbard Case
Women's and Queer Zines
The unifying thread of zines is their outside-of-the-mainstream existence as independently written, produced, and distributed media that value freedom of expression and freedom from rules above all else. For more information check out the guide to our zine collection. 
Start: July 1, 2014| End: August 24, 2014| Perkins Gallery
---
Traveling Exhibitions 
This traveling exhibit consists of 12, 3-by-6 banners with text and imagery that draws on the rich and powerful collection of documents contained in the Marshall T. Meyer papers. Some of those materials include intimate family photos, moving letters from prisoners, internal government memos and rare human rights publications. The exhibit traveled to New York City in January 2011, where it opened at B'nai Jeshurun from January and closed in March. Texto en Español. 
---
This Durham institution is the nation's oldest and largest insurance company with roots in the African American community. The photos and documents featured in the presentation were drawn from the North Carolina Mutual Company Archives, jointly held by the Rubenstein Library and the University Archives and Records Special Collections at North Carolina Central University. 
 Start: October 24, 2013| End: December 20, 2013| The Porch of the Center for Documentary Studies