The Friends of the Duke University Libraries Engaging Faculty Series, inaugurated in 1996, consists of informal, interdisciplinary conversations that give students, faculty, and the general public a chance to learn about recent projects at Duke University.  All programs are free and open to the public. 
Engaging Faculty Series: Beer and Banjos!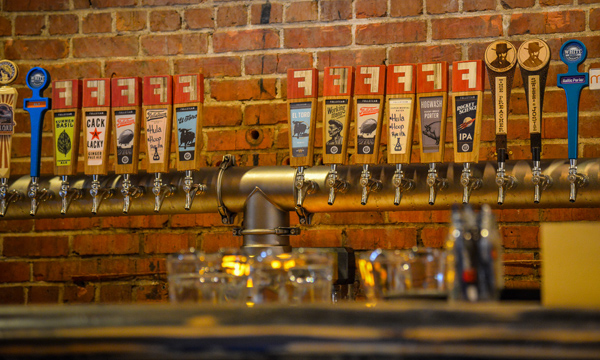 Date: Tuesday, February 10, 2015
Time: 6:00 pm
Location: Fullsteam Brewery, 726 Rigsbee Avenue, Durham NC
Join the Duke University Libraries at Fullsteam Brewery in downtown Durham for a toe-tapping discussion about the history of the banjo with Laurent Dubois, Marcello Lotti Professor of Romance Studies and History at Duke University. 
Professor Dubois is currently writing a book about the banjo for Harvard University Press.  He is the author of Haiti: The Aftershocks of HIstory (2012), Soccer Empire: The World Cup and the Future of France (2010), and a contributor to magazines like the New Republic, Sports Illustrated, and The New Yorker.  He will discuss how the banjo was invented and how it became such a versatile instrument and multifaceted cultural symbol. 
Plus live banjo picking!
Professor Dubois will be joined by musicians Ezekiel Graves and David Garner, who will demonstrate various banjo playing styles and showcase historical and contemporary instrument designs from their own collections. 
This event is part of the Engaging Faculty Series, sponsored by the Friends of the Duke University Libraries.  Beer and other refreshments will be available for sale by Fullsteam, and complimentary hors d'oeuvres will be provided by the Libraries.