Catalog Librarian for Spanish & Portuguese Languages and Rare Books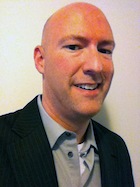 Smith Warehouse - Bay 10
Box 90188
Durham
,
NC
27708-0188
Phone: +1-919-660-5857
Fax: +1 919 684 2978
Departments
About me
I catalog books and other monographic materials in Spanish, Portuguese, Catalan, Galician, and related languages. I create and enhance bibliographic records in the global database WorldCat as well as in Duke's library catalog to ensure access to our rich collections of Latin American and Iberian materials by local users and researchers around the world. I also catalog rare books belonging to the Rubenstein Rare Book and Manuscript Library; my current primary Rubenstein project is cataloging the Edwin and Terry Murray Comic Book Collection. The 55,000 pieces in this remarkable collection complement our already-strong graphic novel resources at Lilly Library to give the Duke University Libraries one of the largest and best-described collections of comic books and sequential art in North America.
Background
I have 22 years of experience as a technical services librarian in large academic libraries, most of which I've spent concentrating on Romance-language materials. Before coming to Duke in 2002, I worked as a Latin American and Iberian resources cataloger at Vanderbilt University and at the University of North Carolina at Chapel Hill. My research and writing interests focus on career development for librarians and other information professionals, particularly those early in their careers; I'm the co-author of 2012's What Do Employers Want?: A Guide for Library Science Students, co-editor of 2007's A Day in the Life: Career Options in Library and Information Science, and have had many articles and book chapters published on librarianship as a profession. I've been an active member of the American Library Association and have presented at conferences and in universities on library career issues, metadata, cataloging, and digital collections.
I'm a native of Raleigh and earned my BA in International Studies and MS in Library Science from the University of North Carolina at Chapel Hill. When I'm not at work, you may find me traveling the world: my favorite places include London, Dublin, Moorea, Taipei, Paris, and Hong Kong.