Librarian for Education and Open Scholarship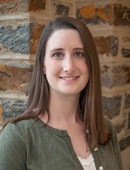 Box 90175, Duke University, Perkins Library
233B Perkins Library
Durham
,
NC
27708
Phone: +1-919-660-5938
Fax: +1 919 660 5957
Departments
Haley works with the Duke community to support scholarly communications, open access to research, and measuring research impact. She works with the Elements publications management system and supports the DukeSpace open access repository. She is also library liaison to the Duke Program in Education.