Edward Proctor
Librarian for South and Southeast Asia
Edward Proctor is Duke's Librarian for South and Southeast Asia and UNC's South Asian Studies Librarian. He has served on ALA's Near East and South Asia Subcommittee, the Fulbright Senior Specialists Peer Review Committee, as Rapporteur for the Economic and Social Research Council, External Examiner in Library & Information Science at five Indian universities, on the editorial boards of two Indian journals of Information Science, is a member of the Executive Committee of CONSALD (the Committee on South Asian Libraries and Documentation) and is CONSALD's representative to the British South Asia Archive & Library Group (SAALG).
Background
Edward earned an A.B. from Duke, an M.L.S. from UNC, an M.A. in Area Studies (South Asia) from the School of Oriental and African Studies, and did graduate work in South Asian studies at the University of Chicago. He is fluent in Hindi, has reading knowledge of Sanskrit, conversational ability in Urdu and Romani (the Indic language of the Gypsies), and has begun studying Tamil. He conducted research in Benares (aka Varanasi) for a year on the social context of popular literature, and subsequently on the impact of Information Technology on traditional and modern libraries there. He lectured on new developments in librarianship and the Internet at numerous South Indian universities on a Fulbright Senior Specialist grant. He has advised several libraries of the Tibetan diaspora in India on the management of their collections. Most recently, he surveyed the manuscripts and xylographs of the Tibetan pre-Buddhist Bön religion held by a monastery in India in preparation for their digitization on a grant from the British Library's Endangered Archives Programme.
Selected Publications
"A Survey of Internet Resources for Indian Studies (Revised & Expanded)" in Librarians as Knowledge Workers in the 21st Century, ed. M.P. Satija (New Delhi: Ess Ess Publications in association with ALA [American Library Association] Editions, 2011).
"Facilitating Research on the Internet: The Rationale behind the Design of an Academic Resources Website." In Library and Information Science in Digital Age: Essays in Honour of Prof. M.P. Satija. Jagtar Singh et al., eds. Ess Ess Publications in association with ALA Editions, 2009.
Gypsy Dialects: An Annotated Bibliography (Hatfield, University of Hertfordshire Press, 2008: vii-129).
"Mind the Gap -- Between Systems Designers & Users." American Libraries: The Magazine of the American Library Association, Vol 35, No 5, May 2004: 46-48.
"Spelling and Searching the Internet: An Overlooked Problem," The Journal of Academic Librarianship v. 28 no. 5 (Sept 2002: 297-305.
"Boolean Operators and the Naïve End-User: Moving to AND." ONLINE: The Leading Magazine for Information Professionals, Vol 26, No 4 (July/August 2002): 34-38.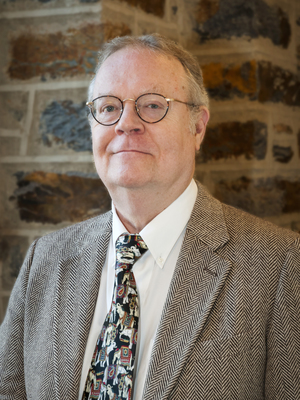 ---
Mailing Address


Duke Box 90195
Durham, NC 27708

Location


234
Bostock Library
Durham, NC 27708