Kristina Troost, Ph.D.
Japanese Studies Librarian and Head, East Asian Collection
Kristina ("Kris") is the Japanese Studies Librarian in the Duke Libraries' Department of International and Area Studies. Her work includes research consultations, library instruction, collection building and web-based guides. She has served as Director of Graduate Studies for Duke's M.A. program in East Asian Studies from 2008 to 2018 and 2019-2020. She has many professional interests, including premodern Japanese social and economic history, research methods, the history of the book in Japan, web archiving, scholarly communication and issues related to publishing. She is an active member of Duke's Asian | Pacific Studies Institute and the Triangle Center for Japanese Studies as well as several professional organizations, notably the Council on East Asian Libraries, the North American Coordinating Council on Japanese Library Resources, and the Association for Asian Studies.

Background
Prior to coming to Duke in 1990, Kris received her Ph.D. in History and East Asian Languages from Harvard University and her B.A. from Carleton College in Northfield, Minnesota. She lived in Japan both as an undergraduate when she spent six months in Kyoto, and as a graduate student for two and one-half years in Hiroshima and Tokyo. She tries to get back to Japan every other year and to explore places that she has not previously visited.

Selected Publications:
"Duke University's East Asian Collection," Journal of East Asian Libraries, 2-2018, no. 166, Article 10
"East Asian Collections at Duke: The Dynamics of Change," pp. 306-319 in Peter X. Zhou ed., Collecting Asia: East Asian Libraries in North America, 1868-2008. Association for Asian Studies, 2010.
"The State of the Field of East Asian Librarianship." Journal of East Asian Libraries, 149 (October 2009), 1-4.
"Peasants, Elites, and Villages in the Fourteenth Century," in The Origins of Japan's Medieval World: Courtiers, Clerics, Warriors and Peasants in the Fourteenth Century. Jeffrey P. Mass, editor. Stanford University Press, 1997.
Common Property and Community Formation; Self-governing Villages in Late Medieval Japan 1300-1600. Dissertation, Harvard University, 1990. Ann Arbor: ProQuest/UMI, 1990 (Publication no. 9113252).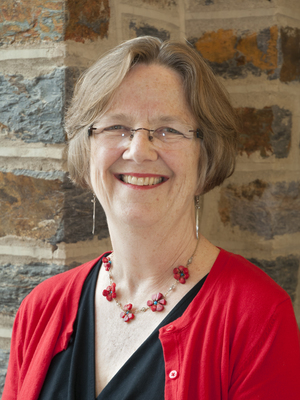 ---
Pronouns


She / Her / Hers
---
Mailing Address


Box 90195
Internat'L Area Studies, Duke Univ Lib
Durham, NC 277080195

Location


Bostock 231
International Area Studies, Perkins Lib
Durham, NC 277080195