The Scroll of Ruth is one of the five scrolls in the Hebrew Bible and is read in the synagogue during the holiday of Shavuot (Pentecost).  This scroll tells the story of Ruth's devotion to her mother-in-law Naomi:  "Wherever you go, I will go; wherever you lodge, I will lodge; your people shall be my people, and your God my God…" Ruth 1.16.  During the barley havest, Ruth gleans in the field and meets Boaz, a family kinsman and prosperous landowner.  Following Naomi's instructions, Ruth surprises Boaz who is sleeping out in the field and claims his duty to sustain the name and the continuation of the family by marrying her.  Overcoming a judicial obstacle, they marry and Ruth is rewarded for her loyalty and faithfulness, becoming the great grandmother of David, King of Israel.
                                                                                
The  Book  of  Ruth
Introduction and free translation by Linda Zisquit
Woodcuts printed from the original cherrywood blocks by Maty GrÜnberg
Letterpress hand printed on an 1860 Albion Press
London : Osband Press, 1996
Maty Grunberg  1943-
A versatile artist, Grunberg is a graphic and architectural designer and a sculptor .  He was born in Yugoslavia and  studied at the Bezal'el Academy of Arts and Design in Jerusalem and in London.  Grunberg  collaborated with poets and writers in publishing illuminated books and portfolios.  In his work he makes use of numerous techniques such as woodcut, etching, printmaking , silk screening, paper erosion and even creating underwater events featuring air bubbles. For more information visit his website: www.matygrunberg.com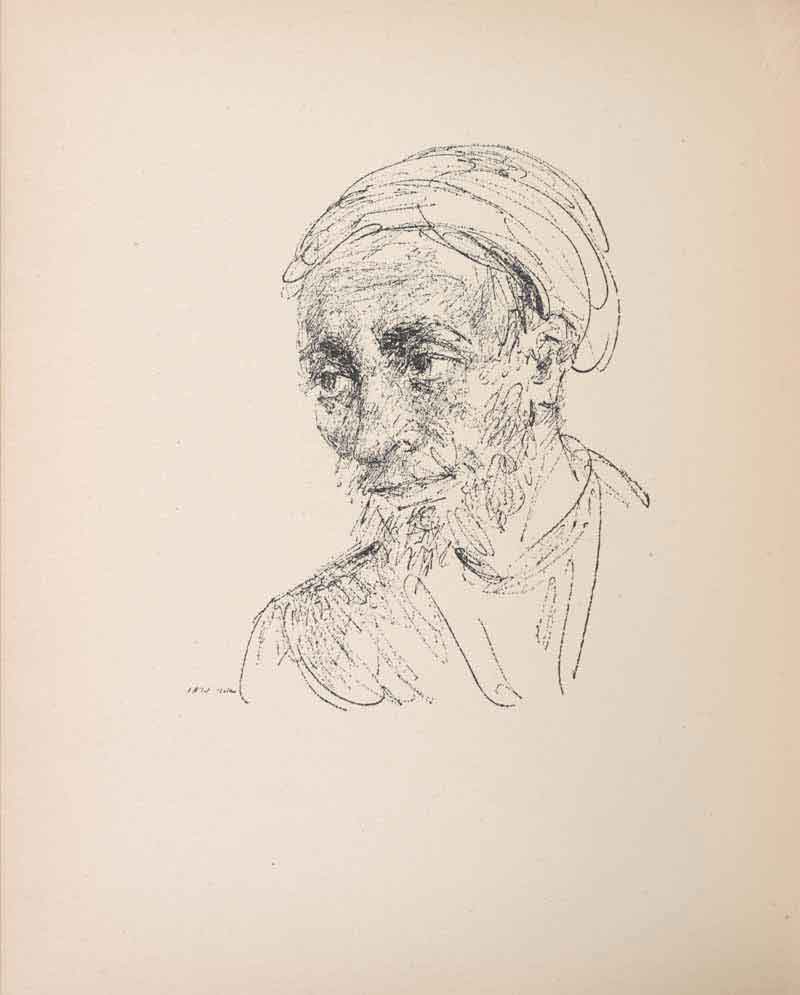 מגילת רות
The Scroll of Ruth
Calligraphy, drawings and illustrations by Anna Neumann
Tel-Aviv : Leon ha-madpis, 1948 or 1949
Image:  Boaz, the male protagonist from the story of Ruth
Anna Neumann  1906-1955
Painter and illustrator.  Anna Neumann was born in Germany and studied art in Berlin, where she won the Adolf Dounat Award in a large exhibition.  In 1933, with the rise of Nazism in Germany, Neumann immigrated to Palestine, and continued to paint and illustrate books.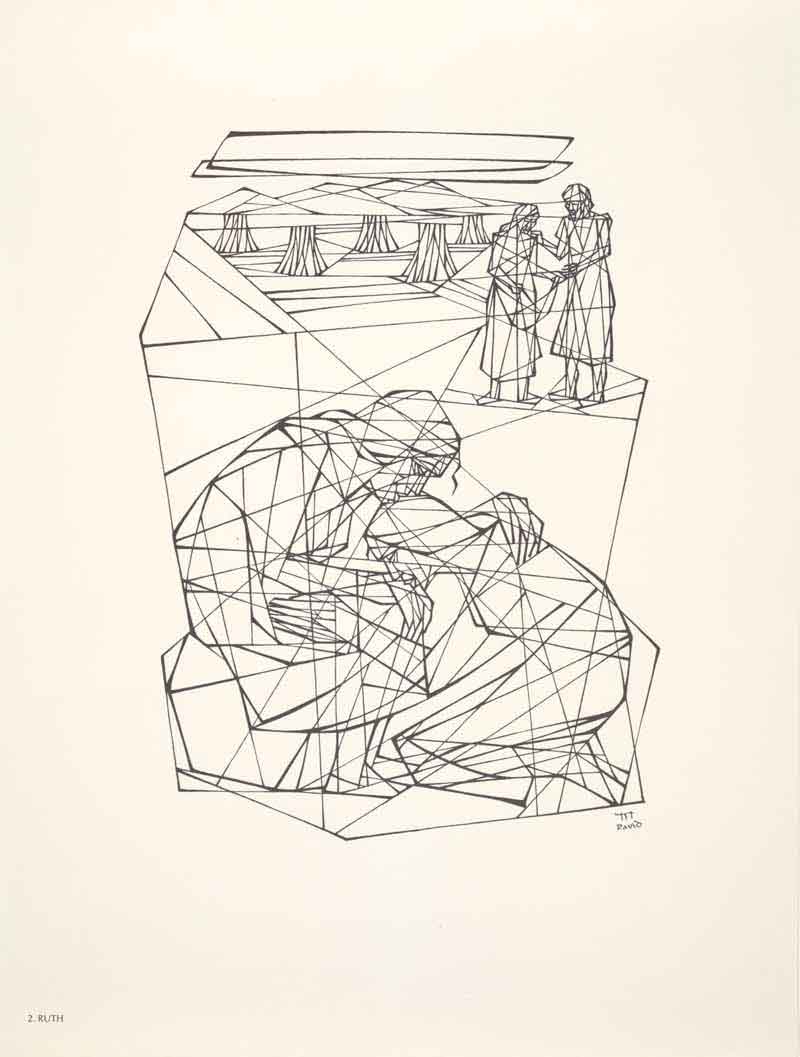 Reflections:  six drawings of themes from the Holy Scriptures
Illustrated by Ismar David
[Philadelphia] : Jewish Publication Society, [1977]
Image: Ruth and the harvest

Ismar David  1910 – 1996  http://library.rit.edu/cary/CCimages/IsmarDavid.pdf
Graphic designer, illustrator and calligrapher.  David was born in Germany and studied in Berlin.  He lived in Jerusalem from 1932 until 1952 and then moved to New York.  David is best known for the conception and development of the innovative  David  Hebrew  type  and for the unique linear style of his illustrations.