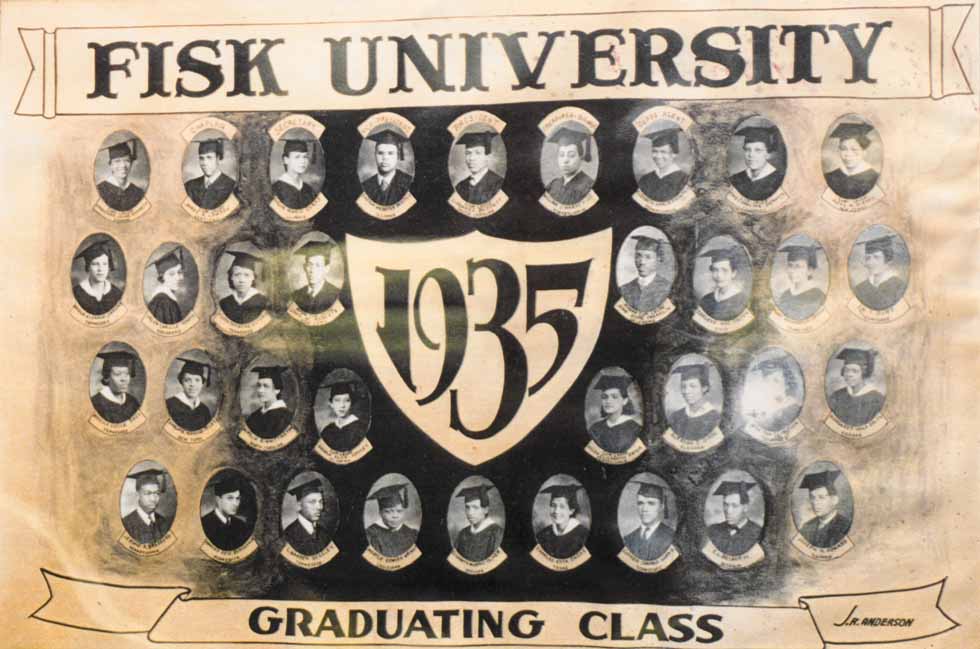 Fisk University, founded after the end of the Civil War, has long been an incubator for young African American intellectuals. Among its graduates are W.E.B. Du Bois, Justice Thurgood Marshall, activist Ida B. Wells, anthropologist Johnnetta Cole, poet Nikki Giovanni, and Dr. John Hope Franklin, seen in a graduating class photo from 1935 (to the right of the number "5").
(John Hope Franklin Papers 1889-1998)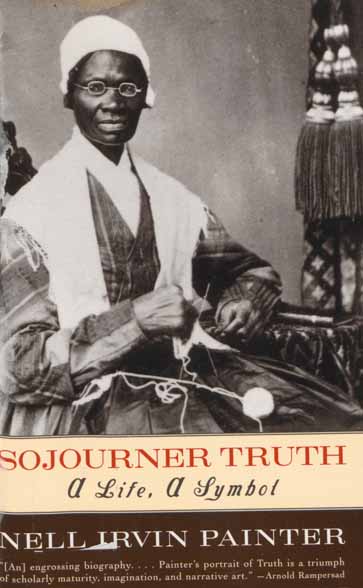 John Hope Franklin served as a candid mentor and confidante to countless young historians, including Nell Irvin Painter, a historian whose interests range from the personal and political history of a black Communist Party member and former slave, Hosea Hudson, to the life and symbolism of former slave and proto-feminist Sojourner Truth.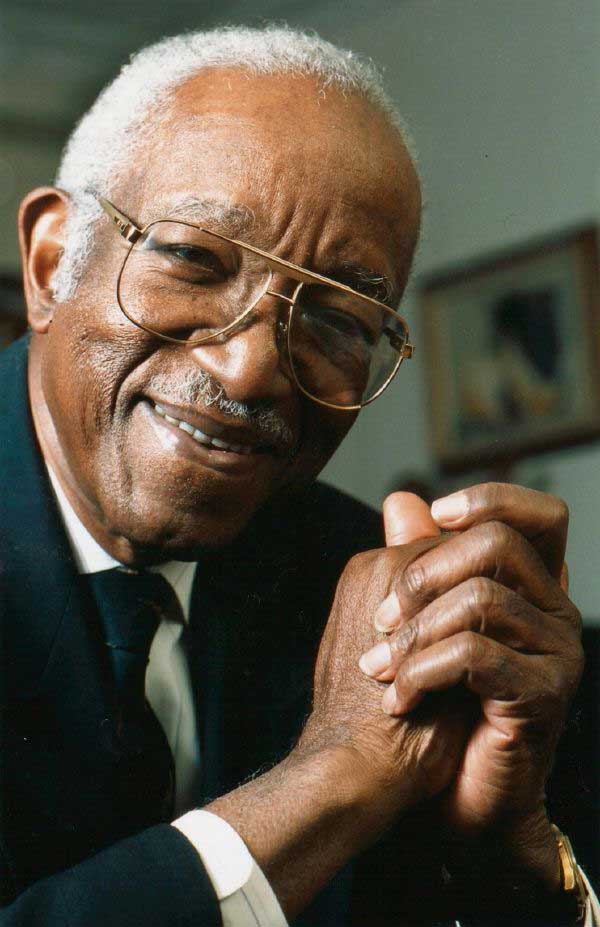 A reading of Tributes to John Hope Franklin, available in the Duke Libraries, or a look at the tributes posted online after his passing, reveals the extent to which John Hope Franklin directly influenced new generations of African American historians and their work. The Duke Libraries hold thousands of titles representing the work of those who carry on Dr. Franklin's legacy of historical research and socio-cultural inquiry. In addition, the Rare Book, Manuscript, and Special Collections Library holds the personal papers of these African American historians and intellectuals: John W. Blassingame, Kevin Gaines, Darlene Clark Hine, Nellie Y. McKay, and Nell Irvin Painter, as well as the papers of John Hope Franklin.
"The very essence of the life of the mind is the freedom to inquire, to examine, and to criticize. But that freedom has the same restraints abroad that it has at home: to state one's position, if impelled by personal conviction, with clarity, reason, and sobriety, always mindful of the point that the scholar recognizes and tolerates different views that others may hold and that his view is independent, not official." 
(John Hope Franklin, from The American Scholar, 1968)