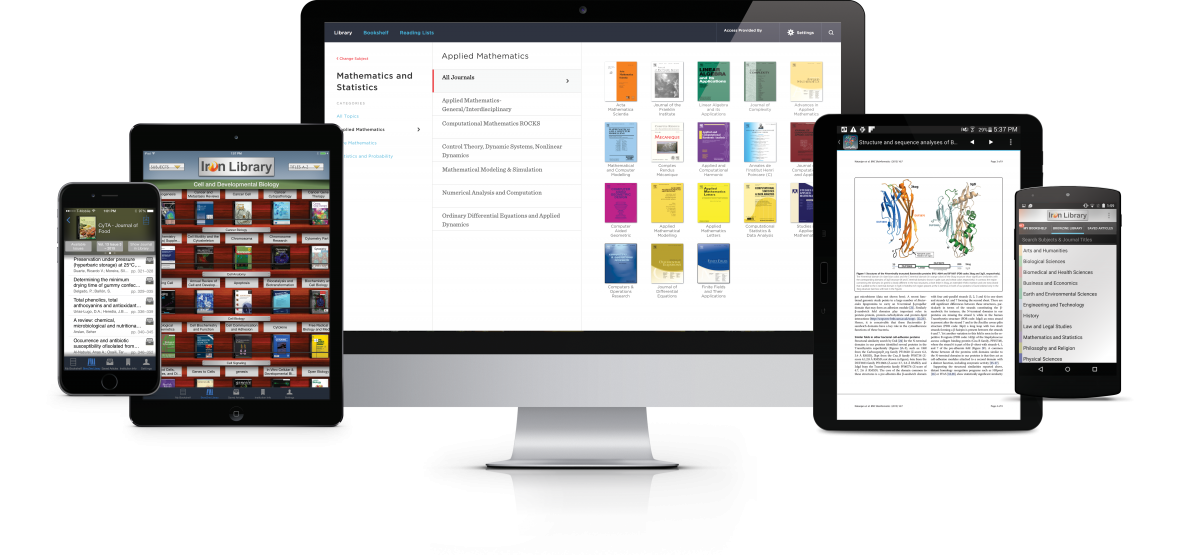 BrowZine delivers thousands of academic journals to your Web Browser, iPad, iPhone or Android tablet
BrowZine includes thousands of journals, both from Open Access journals from publishers like BioMed Central and PLoS and supported publishers such as Elsevier and Sage that Duke University Libraries subscibes to.  BrowZine works by uniting articles from databases into complete journals, then arranging them by subject on a library-branded newsstand. The result is a revolutionary new way to browse, read and monitor scholarly journals.  You can:
Browse new journal issues in ONE app
Read new articles online on your computer, tablet or phone
Email them in one step
Download and save them to your tablet for offline reading
The result is an easy and familiar way to browse, read and monitor scholarly journals across disciplines.
Use BrowZine to keep up easily  with the newest article research in your field!
For BrowZine Web from Duke Libraries:
Click to use BrowZine on your Computer
For Mobile use - Download the free BrowZine app:
Note: When you open BrowZine for the first time, you'll see a list of schools – select Duke, then enter your Net ID and password
For questions, assistance or a demo, please contact Melanie Sturgeon or your subject librarian.