Brown Residence Hall Librarian
What can your Residence Hall Librarian do for you?
Keep you informed with periodic e-mail messages highlighting resources and programs, like study breaks and extended Library hours during exam weeks
Answer your questions about Library services, like borrowing laptops, citing sources, and requesting materials from other libraries
Assist you with your research assignments by helping you identify the best sources and formulate search strategies
Connect you with library specialists across all subject areas
Support you even when you're not on campus—for example if you're on break
Help you when you don't know where to start or can't think of what to do next!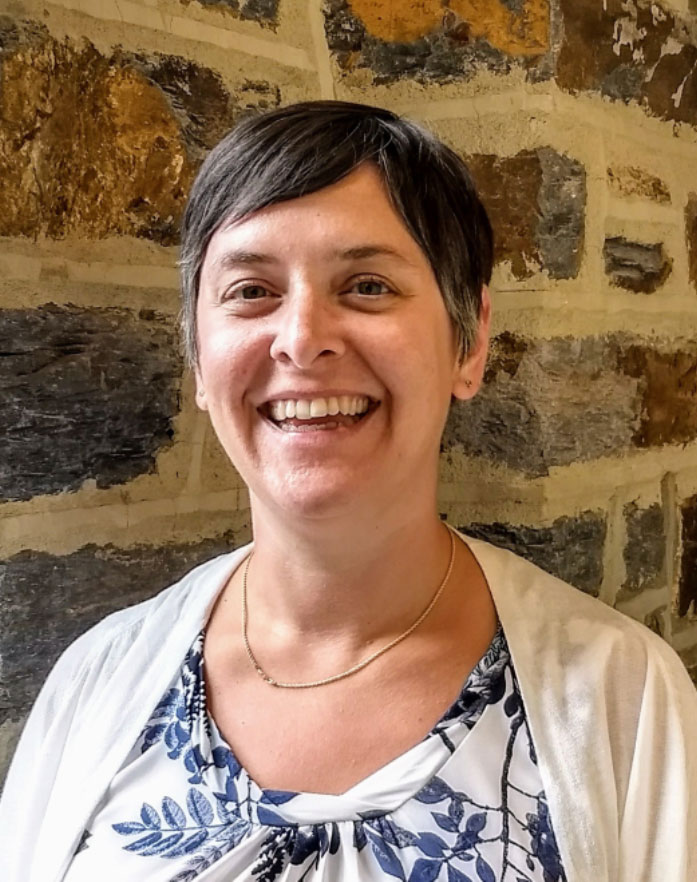 Librarian for Chemistry and Statistical Science
Research and Instructional Services
E-mail: jodi.psoter@duke.edu
Phone: 919.660.5926

Jodi, who lives in Perkins Library, is the Librarian for Chemistry and Statistical Science. While specializing in these two scientific areas, Jodi enjoys working with students on all subjects, meeting to discuss research projects, and helping to make your research a success. Bring on the questions....Jodi and the other Science Librarians are ready the challenge.
A native New-Englander, Jodi arrived at Duke in August 2017. She received a B.S. in Biology from Virginia Tech (Go Hokies!). Jodi then earned her Masters in Library Science from Southern Connecticut State University and spent fifteen years as the Science Librarian at Williams College in Massachusetts. Since moving to Durham, Jodi has spent quality time exploring the food scene and the area.