During the 2013-2014 academic year, the Bingham Center will offer a series of events in honor of our 25th anniversary. Please mark your calendars for these dates!

Transforming Knowledge: a Reading with Dr. Jean Fox O'Barr
Tues, Sept 17, 2013 at 6pm in the Thomas Room, Lilly Library
Dr. Jean Fox O'Barr will read from her new book, Transforming Knowledge: Public Talks on Women's Studies, 1976-2011, a collection chronicling her personal journey that unfolded alongside the women's movement and the evolution of women's studies. Now retired, Dr. O'Barr founded and led the Duke University Women's Studies Program for two decades. Her records are preserved at the Sallie Bingham Center. Read more about this book or order online from She Writes Press. Co-sponsored by the Resource Center for Women and Ministry in the South.
---
The Archival is Political: Preserving Women's History at the Sallie Bingham Center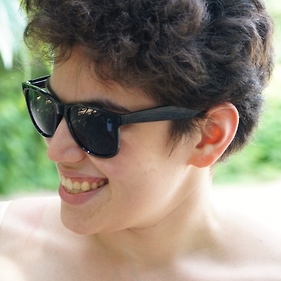 Merle Hoffman, Eleanor Smeal, Carmen Rios and Jaclyn Friedman in Conversation
Mon, Oct 28, 2013 at 6:30pm in the Helen Mills Theater, 139 W. 26th St., New York, NY

Jaclyn Friedman, co-founder and executive director of Women, Action & the Media, will facilitate a conversation with Merle Hoffman, president and CEO of Choices Women's Medical Center; Eleanor Smeal, president of the Feminist Majority Foundation; and Carmen Rios, Feminist Majority Foundation feminist campus organizer, about the political significance of documenting women's lives and the importance of informing one's activism with a historical perspective. Introductory remarks by Dr. Phyllis Chesler. Please R.S.V.P. to attend this exciting event, which is free and open to the public (registration is encouraged but not required).

(Photo credits: Merle Hoffman image by Vanessa Valenti, Jaclyn Friedman by Lindsay Beyerstein)

---
40 Years Undaunted: Abortion Care and Advocacy by Ipas
Wed, Dec 4, 2013 at 6pm in Perkins Library Room 217
Celebrate the 40th anniversary of Ipas with Merle Hoffman, president and CEO of Choices Women's Medical Center, and Dr. Raffaela Schiavon, director of Ipas Mexico. Ipas is a global nongovernmental organization dedicated to ending preventable deaths and disabilities from unsafe abortions. This event is a celebration of the collaboration between Duke and Ipas and will feature a display of material from the Ipas records and other reproductive rights collections held by the Sallie Bingham Center and Human Rights Archive (in Room 218 following the program). Co-sponsored by the Duke Human Rights Archive, Ipas and the Sallie Bingham Center. Download PDF with driving and parking directions.
---
Envisioning the Future of the Sallie Bingham Center

Thur, Mar 27, 2014 in the von der Heyden Pavilion, Perkins Library
In 1988, the Women's Studies Archivist position was created thanks to the generosity of author, playwright, teacher and feminist activist Sallie Bingham. In conversation with pioneering historian Ann Firor Scott, Duke Women's Studies founding director Jean O'Barr and head of Special Collections Robert Byrd, Salle Bingham found Duke to be the right place to support the endeavour of creating a new archive of women's history. The center was permanently endowed in 1993 and named the "Sallie Bingham Center for Women's History and Culture" in 1999 to honor Sallie Bingham's vision and legacy. Sallie Bingham herself will be the featured speaker at this spring program celebrating our 25th-anniversary.
---
Freedom Means Everybody: A lecture by Mab Segrest
Thurs, Apr 17, 2014 in the Richard White Auditorium, Duke University East Campus

Dr. Mab Segrest, Fuller-Maathai Professor of Gender & Women's Studies at Connecticut College, received her M.A. and Ph.D. from Duke University and became active in lesbian-feminist political and cultural work in North Carolina and nationally during her time at Campbell University in the late 1970s and early 1980s. She left the academy in the early 1980s to work full-time in social movements for the next decade. She is a co-founder of North Carolinians Against Racist and Religious Violence, an organization focused on targeting neo-Nazi and Ku Klux Klan activity. Segrest's 1995 book, Memoir of a Race Traitor, narrates this experience. Segrest's 2002 book, Born to Belonging: Writings on Spirit and Justice, uses travel memoirs in a search for alternatives to the apartheid of her Southern childhood. Segrest's personal papers are held by the Sallie Bingham Center. This program is the culminating event for the Women's Studies Senior Seminar, which combines feminist and queer theory with historical research and oral histories of local activists. Co-sponsored by the Duke Program in Women's Studies and part of the Women's Studies Senior Seminar.