Completed: 1957
Architect: Six Associates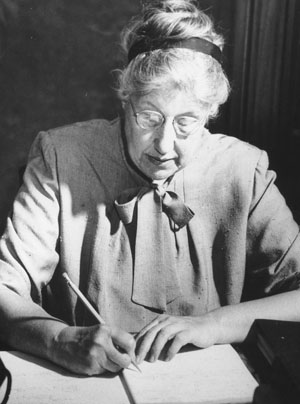 Katherine Everett Gilbert (1886-1952) was appointed professor of philosophy at Duke in 1930, and in 1942 she was named head of the Department of Aesthetics, Art, and Music, then still in its infancy. Gilbert was the first woman to be named a full professor at Duke. She was also instrumental in establishing the Durham Chamber Arts Society.
Ruth Margery Addoms (1896-1951) earned her undergraduate degree at Wellesley College in 1918, and her master's degree from the same institution in 1921. In 1926, she earned her doctorate from the University of Wisconsin. Before her arrival at Duke in 1930, Addoms taught botany at both Wellesley and Wisconsin. Teaching botany at Duke for over twenty years, she specialized in plant anatomy and physiology, and made distinguished contributions in both fields. Ruth Addoms died while still an active professor at Duke.
In 1956 the Woman's College announced that it would be increasing its enrollment by 200 women, and would also be building a new dormitory to house the increased student population. Gilbert-Addoms Dormitory was completed in the fall of 1957, at a cost of nearly one million dollars. The dorm, a four story blond brick and gray limestone building, was designed to operate as two separate dorms with a center section complete with dining hall, lounges, dating parlors, a patio, sun decks, and other facilities.
For Further Research: