Building Distinguished Collections
The backbone of every great library is the strength of its unique collections. At Duke, the David M. Rubenstein Rare Book & Manuscript Library contains 20 centuries of history and culture, including one of the top three collections of Walt Whitman's manuscripts, distinctive history of medicine holdings and powerful oral histories from the Jim Crow South. The Rubenstein Library also holds the largest collection of modern economists' papers in the world, including nine Nobel Prize winners. Collections of this caliber transform disciplines by facilitating archival research previously impossible, by attracting visiting scholars and top faculty whose work depends on the richness of the Libraries' resources, by opening eyes to historical events and debates and by establishing the University as a leader in critical fields. That kind of face-to-face encounter with primary documents and artifacts is what original research is all about.
Philanthropic support during the Duke Forward campaign will help us take advantage of opportunities to add primary materials and expand collections in important areas that align with Duke's academic and research priorities. We'll also build on our historically strong foundational print collections, those unique and high-profile holdings that distinguish Duke from other research universities.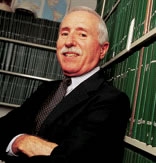 Your gift of $50,000 or more can endow a named, unrestricted collections fund, enabling the acquisition of important resources for the future, while your gift of $100,000 or more can endow a collections fund of your choosing, regularly adding library resources in a particular subject or area. 
As a graduate student at Duke University, Dr. Ron Marcello, G'65 and G'69, benefited from the patient direction of department chair Richard Watson and learned how to use the libraries from faculty members Bill Holley and Robert Durden. After his retirement, Marcello had the opportunity to think about giving back to the University that prepared him so well for his distinguished career.
That's why, in addition to making a gift to Duke Libraries every year, he included a charitable gift in his estate plans that will create an endowment to support the history collections in Duke University Libraries.