News & Events
The Common Ground We Meet Upon: Music Exhibit
Through November 1, 2016

Biddle Rare Book Room 
All are invited to tour the new exhibition highlighting music collections in the David M. Rubenstein Rare Book & Manuscript Library. Several women's history collections with a focus on music as protest are featured, including records from Ladyslipper, Inc., protest songs by Meredith Tax, and music zines from the 1980s and 1990s. The exhibit includes an audio kiosk where visitors can sample some of the records such as Lavender Jane Loves Women.
Ranting Sleazos Never Lost For Words vinyl LP from the Ladyslipper, Inc. Records. 
The Naked Truth: Jean Kilbourne on Advertising's Image of Women 
Thursday, September 15, 3:30-5:00 p.m.
Holsti-Anderson Family Assembly Room, Rubenstein Library 153
Feminist activist and advertising critic Jean Kilbourne's pioneering work has helped develop and popularize the study of gender representations in advertising. Her presentation will show if and how the image of women has changed over the past 20 years and powerfully illustrates how these images affect us all. She is the creator of the renowned Killing Us Softly: Advertising's Image of Women film series and the author of the award-winning book Can't Buy My Love: How Advertising Changes the Way We Think and Feel.
This event is part of the Hartman Center for Sales, Advertising & Marketing History's 25th anniversary lecture series focusing on women in advertising, and is co-sponsored by the Sallie Bingham Center for Women's History and Culture. Jean Kilbourne's papers are held by these two centers, which are part of the David M. Rubenstein Rare Book & Manuscript Library. 
A Conversation with Marriage Equality Activist, Jim Obergefell
Friday, September 23, 10:00-11:00 a.m.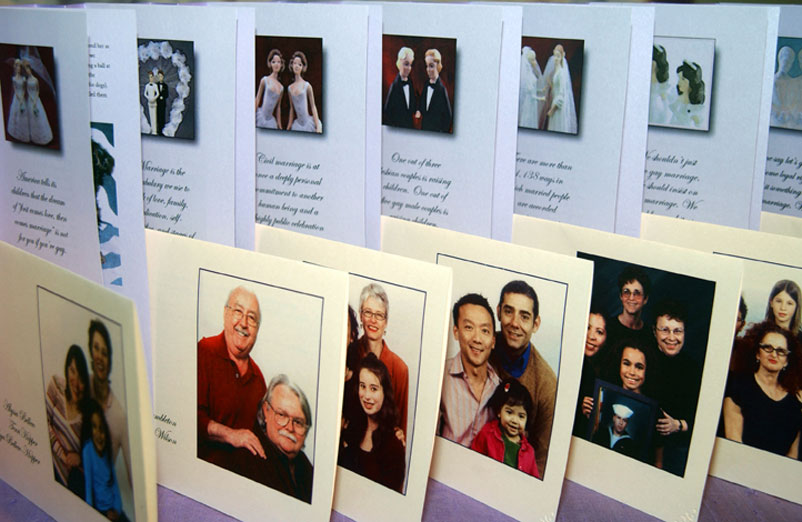 Holsti-Anderson Family Assembly Room, 153 Rubenstein Library
Seeking state recognition for his marriage, Jim Obergefell became the lead plaintiff in the landmark United States Supreme Court case that would legalize same-sex marriage across the United States 2015. A resident of Cincinnati, Ohio, Obergefell and his longtime partner, John Arthur traveled to Maryland to officially marry in 2013, with Arthur having been diagnosed with ALS. After his husband's death, Obergefell entered a legal battle with the state of Ohio to be recognized as the surviving spouse on Arthur's death certificate. His case eventually made its way to the Supreme Court, combined with other lawsuits, to become known as Obergefell v. Hodges. On June 26, 2015, the court ruled that the Constitution supports same-sex marriage for the entirety of the United States. Cosponsored by the Sallie Bingham Center for Women's History and Culture, Blue Devils United, the Center for Sexual and Gender Diversity, Duke LGBTQ Network, the Duke University Union, and Steven Petrow T'78.
Image: Marriage Matters by Cheri Gaulke & Sue Maberry, 2005.
Uncovering Women's History at Duke: A Scholars Brownbag with Hayley Farless and Elizabeth George
Thursday, October 27, 12:00-1:30 pm

Carpenter Board Room, 249 Rubenstein Library
Join two Duke undergraduate researchers from the Duke History Revisited program as they share their discoveries about women's past experiences at Duke University. Hayley Farless, '17, will share highlights from her project "Right to Access: A History of the Duke University Abortion Loan Fund." Elizabeth George, '17 (and Rubenstein Library student worker), will share highlights from her project "Success of the Second Sex: Duke University's Demonstrated Efforts to Empower Women." Please bring your own lunch; drinks and cookies will be provided. Sponsored by Duke University Archives and the Sallie Bingham Center for Women's History and Culture.  Duke History Revisited was sponsored by a grant from Humanities Writ Large and funding from the Dean of the Trinity College of Arts and Sciences.