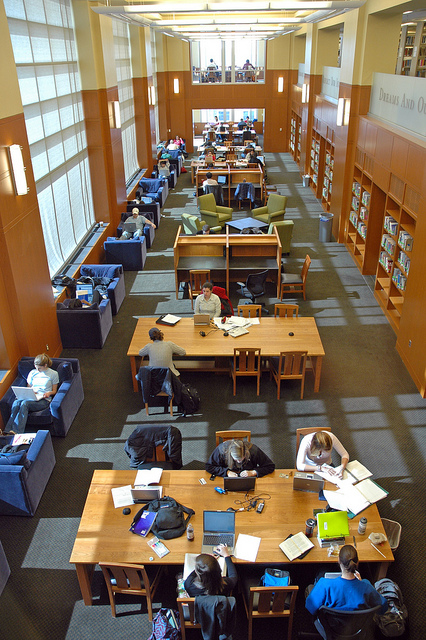 Aptman Prizes
The Aptman Prizes recognize undergraduates' excellence in research, including their analysis, evaluation and synthesis of sources. The prizes encourages students to make use of the general library collections and services at Duke University. Eileen and Lowell Aptman (T'89) provided funding for the Aptman Prizes.
Middlesworth Awards
The Middlesworth Awards were established to encourage and recognize excellence of analysis, research and writing by Duke University students in the use of primary sources and rare materials held by the Rubenstein Rare Book & Manuscript Library. Chester P. Middlesworth (A.B., 1949) of Statesville, N.C., provided funding for Middlesworth Awards.
Holsti Prize
The Holsti Prize recognizes excellence in undergraduate research using primary sources for political science or public policy. Ole R. Holsti (George V. Allen Professor Emeritus of Political Science) provided funding for the Holsti Prize.
The Rudolph William Rosati Creative Writing Award
The Rosati Creative Writing Award is awarded each spring in recognition of an outstanding work of creative writing. All Duke undergraduate students are eligible to submit work for consideration
General Guidelines
All submissions must be received by June 15, 2022. See individual guidelines for the Aptman Prizes, the Holsti Prize, the Middlesworth Awards and the Rosati Award.
Papers or projects completed in Summer 2021, Fall 2022 or Spring 2022 are eligible for the 2022 awards.
The awards carry a cash prize of $1,000 (Aptman, Holsti and Middlesworth) or $1500 (Rosati).
Award recipients will be notified by August 31, 2022.
If possible, an awards reception will be held during the Fall 2022 semester. 
Questions
Aptman Prizes
Carson Holloway
carson.holloway@duke.edu
(919) 660-5997
Middlesworth Awards
Kate Collins
kate.collins@duke.edu
(919) 660-5935
Holsti Prize
Ryan Denniston
ryan.denniston@duke.edu
(919) 660-5876
Rosati Award
Arianne Hartsell-Gundy
arianne.hartsell.gundy@duke.edu
(919) 660-5881