This peaceful space is dedicated to wellness at the Libraries. We encourage students, staff, faculty, and visitors are encouraged to explore the resources of the Oasis Perkins to relax and recharge.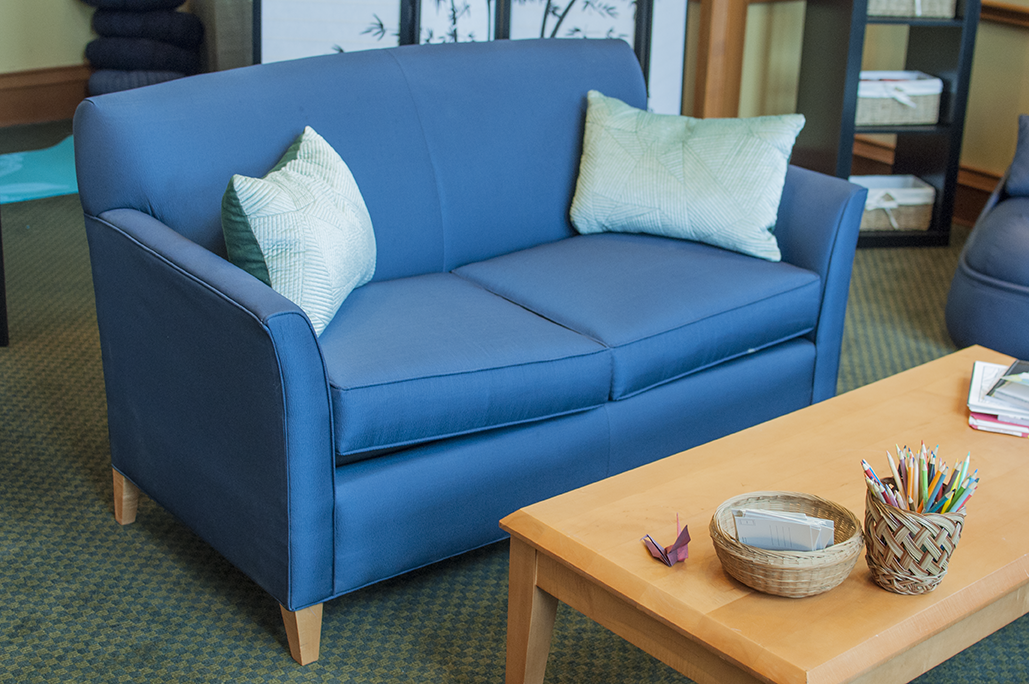 What resources will you find?
We encourage you to come explore what Oasis Perkins has to offer! Some of what you'll find include:
Yoga mats
Meditation cushions
Origami paper and instructions
Sudoku and logic puzzles
Coloring books
A jigsaw puzzle corner
A quiet nook
Essential oil sprays
A neck massager
The Oasis Perkins book collection, including:  How To Love ,   Zen Pencils , and more

Events for fall 2019
Koru meditation class: Oct 11 to November 8, 3:15 - 4:45 pm
DIY Aromatherapy and Kindness Grams: Oct 18, 1:00 - 2:30 pm. Come make your own room spray for sleep and stress relief, cold and flu relief, or to give you a boost of energy!
Previous events include:
Koru meditation classes
Tea-laxation and Paint by Stickers, hosted by Duke Wellness (Nov 12, 2018 and February 20, 2019)
Cups of Kindness, a event promoting mental health awareness through NAMU (Nov 13, 2018)
Other wellness spaces
You can find the Duke Libraries Prayer and Meditation Room in Perkins 220, a smaller space for quiet reflection.
Oasis Perkins is managed by the Duke Libraries, in collaboration with Duke Wellness. We encourage you to also visit Oasis East and Oasis West, two more self-care spaces in the Student Health Center and on East Campus, respectively. You'll find resources to create your own aromatherapy room spray with essential oils, a massage chair, events, and more.