Nondiscrimination Statement
"Duke University is committed to encouraging and sustaining a learning and work community that is free from prohibited discrimination and harassment. The university prohibits discrimination on the basis of race, color, religion, national origin, disability, veteran status, sexual orientation, gender identity, gender expression, sex, genetic information, or age in the administration of its educational policies, admission policies, financial aid, employment, or any other university program or activity."
Quoted from the Duke University Nondiscrimination Statement.
All individuals are entitled to use a restroom consistent with their gender identity within Perkins, Bostock, Rubenstein, and Lilly libraries. This includes all multi-stall restrooms located within these buildings.
Gender-neutral, single-use restrooms:
The Duke University Libraries also have five gender-neutral, single-use restrooms:
Two in The Link on Lower Level 1 of Perkins Library
One on the Lower Level of Rubenstein Library (accessible Monday through Friday, 6:00 a.m. to 5:30 p.m.)
Two on the Second Floor of Lilly Library
They are designated on the floor plans with a pictograph of a toilet: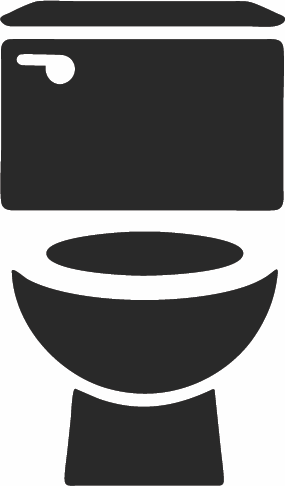 These single-use restrooms include the following features:
Wheelchair accessible
Lockable door
Baby changing table (Perkins and Rubenstein only)
Related information: