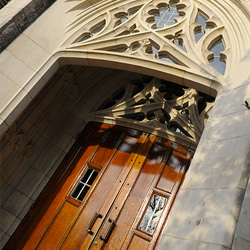 Statement of Purpose
The role of the Duke University Library Advisory Board is one of advice and advocacy — assisting the University Librarian by pointing out:
significant opportunities
recommending approaches to new challenges
suggesting ways to raise the Libraries' profile among the university's constituencies
The Board also provides leadership for fundraising by helping to identify and secure financial resources and committing personal support.  Finally, the Board brings together the interests and expertise of a wide variety of Duke's supporters dedicated to the success of our Libraries.
Meetings
The Library Advisory Board meets on the campus of Duke University twice yearly.
The next Library Advisory Board meeting will be held on April 29-30, 2022 in Durham, NC. 

More information
For more information about the Library Advisory Board, please contact:
Tom Hadzor
Associate University Librarian for Development