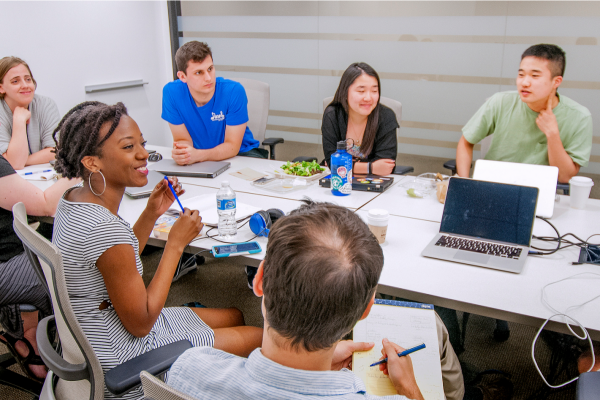 The Duke University Libraries' boards strengthen connections between the Libraries and Duke University's students, faculty, staff and alumni — as well as our other patrons.  
Library Advisory Board
The Library Advisory Board assists the University Librarian by suggesting ways to raise the Libraries' profile among the university's constituencies, identifying and securing financial resources and bringing together the interests and expertise of a wide variety of Duke's supporters.
Library Council
The Library Council is a provost-appointed committee that advises the University Librarian and the Provost on matters relating to general policy. In addition, it acts as a sounding board for proposed major changes and serves as a communication link between the library and the faculty.
Graduate & Professional Student Advisory Board
The Graduate & Professional Student Advisory Board focuses on graduate and professional students' use of Perkins & Bostock, Lilly, Music and Rubenstein Rare Book & Manuscript Libraries.
Undergraduate Advisory Board
The Undergraduate Advisory Board advises library staff on how Duke University Libraries can better support undergraduate students.
First-Year Advisory Board
The First-Year Advisory Board focuses on the first-year undergraduate experience.
Student Experience Panel
The Student Experience Panel helps students stay informed of specific feedback opportunities throughout the year.