Conservation Services Department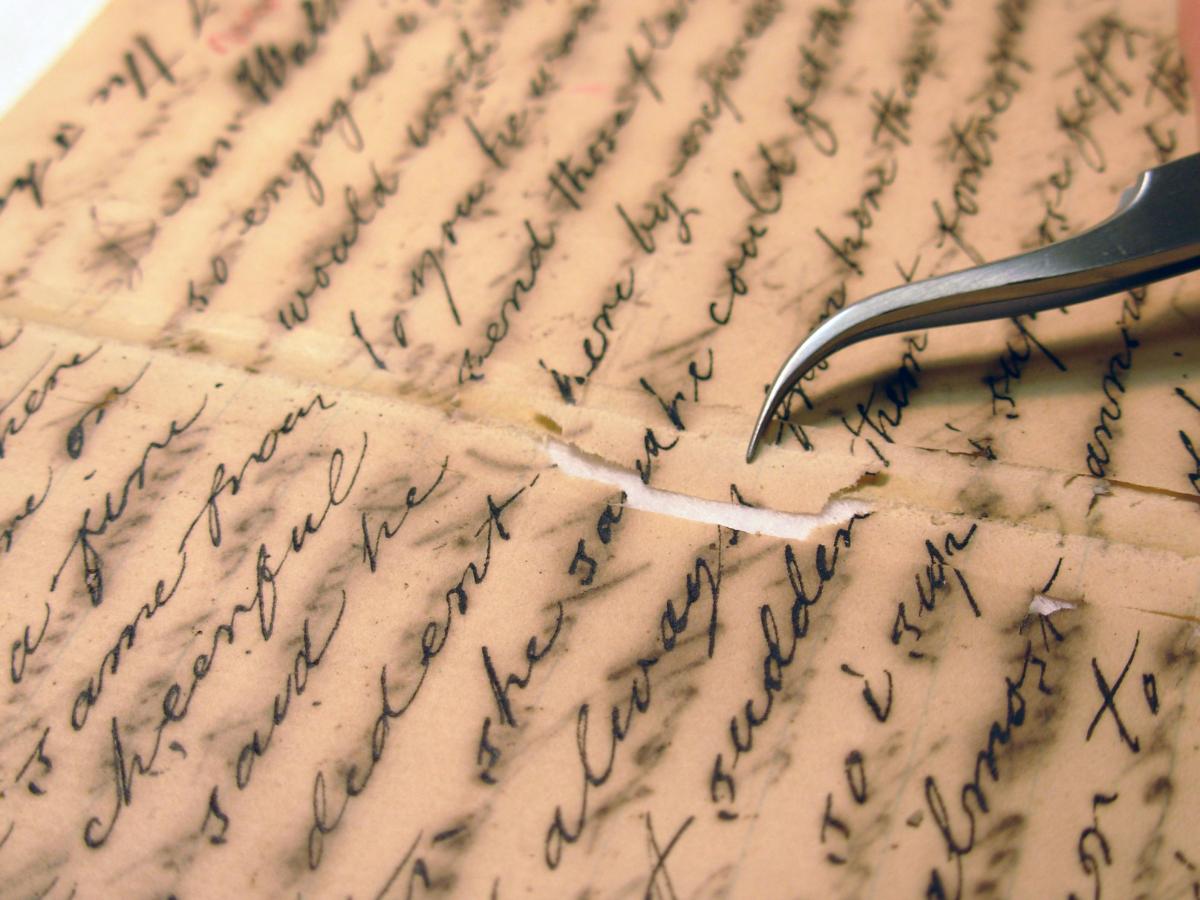 The core mission of the Conservation Services Department is to ensure that library materials can be used by our patrons both now and in the future.
The staff of the Verne and Tanya Roberts Conservation Lab focus on the physical protection and treatment of materials from the circulating and special collections across the Duke University Libraries. More information on our program, including fiscal year statistics, can be found on our  Conservation Services FAQ page.
Preservation Services
Collections emergency planning and response

Environmental monitoring

Preservation policy development and implementation (i.e. pest management, care and handling, food and drink, etc.)

Education, outreach, and advocacy regarding library preservation issues
Conservation Services
Conservation of general and special collections materials
Constructing custom enclosures
Digital projects support
Disaster recovery services
Exhibit preparation support
Pamphlet binding and shelf preparation support
Providing consultation and educational resources on library conservation issues
Conservation On The Web
Conservation Links
Location & Hours
Verne and Tanya Roberts Conservation Lab
Perkins Library LL1, Room 023
Monday - Friday, 8am - 5pm 
Phone: (919) 660-5906  
Mailing Address
Verne and Tanya Roberts Conservation Lab
Duke University Libraries
Campus Box 90189
Durham, NC 27708
Shipping address
(FedEx, UPS, etc.)
Verne and Tanya Roberts Conservation Lab
Duke University Libraries
Perkins Library Room 023
411 Chapel Drive
Durham, NC 27708
Our Staff
Beth Doyle
Preservation Officer
Leona B. Carpenter Senior Conservator
Head, Conservation Services Department
Direct Line:  (919) 660-5985
b.doyle@duke.edu
Erin Hammeke, Senior Conservator
erin.hammeke@duke.edu
Henry Hebert, Conservator for Special Collections
henry.hebert@duke.edu
Jovana Ivezic, Senior Conservation Technician
jovana.ivezic@duke.edu
Rachel Penniman, Conservation Specialist
rachel.penniman@duke.edu
Mary Yordy, Senior Conservation Technician
mary.yordy@duke.edu