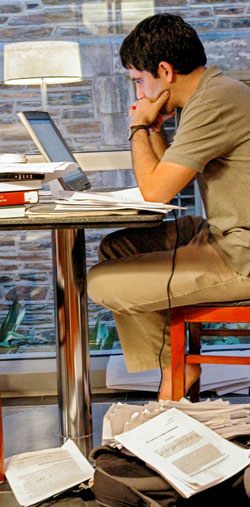 Extended library hours
---
Quiet study areas
Quiet spaces (snacks permitted): Nicholas Reading Room on the second floor of Bostock or the fourth floor of Perkins & Bostock — the entire fourth floor is devoted to quiet study.
Food-free places to concentrate: Thomas Room in Lilly Library, the Carpenter Reading Room in Bostock Library, or the Gothic Reading Room in Rubenstein Library.
Exclusively during finals! Rubenstein 350, Rubenstein 351, and Bostock 225 are open for students on a first-come, first-accommodated basis from 5 p.m. to 8 a.m. from Thursday, April 25 through Friday, May 3. Bostock 127 (The Edge Workshop Room) is open 24 hours from Monday, April 29 through Thursday, May 2.
Make any space in the library a little quieter by asking for a free pair of ear plugs at the Perkins, Lilly or Music Service Desks.
---
Group study and project spaces
Looking for a group study room? Reserve a space for 3 hours at a time. Need to reserve another room during finals? Contact asklib@duke.edu for more info.
---
Help with papers and projects
---
Chargers, DVD drives, dry erase markers and more
Stop by the Lilly or Music Service Desks or Link Help Desk in Perkins to check out a phone or laptop charger, and pick up an external DVD drive at Lilly and Music. Check out dry erase markers at the Lilly, Music, or Perkins Service Desks.
---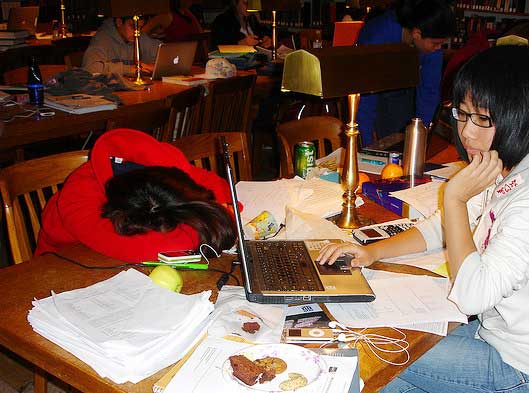 Take a break!
Friday, April 26: Card Making @ Lilly. Take a moment, make a memory. Make cards to send to friends and family. All supplies provided. We will even mail your cards for you! CoLab @ Lilly Library, 3-5 p.m.
Tuesday, April 30: Puppies in Perkins from 1-3 p.m. in the Korman Assembly Room (Perkins 217)
Tuesday, April 30: Enjoy snacks at Lilly Library at 8 p.m.
Wednesday, May 1 to Saturday, May 4: De-stress with games, puzzles, crafts, and snacks in the Relaxation Station in Lilly Library Training Room
---
Get Creative!
Check out a portable 3D scanner from Lilly!
---
Finished with your papers and projects?