General contact information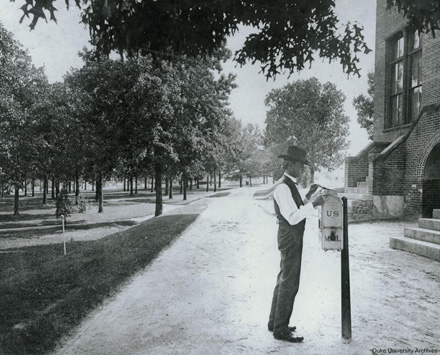 David M. Rubenstein Rare Book & Manuscript Library
Box 90185

Duke University
Durham, NC 27708-0185
Physical location
The Rubenstein Library is located on Duke University's West Campus, alongside the William R. Perkins Library and Bostock Library.
Read more about visiting the Rubenstein Library.
Rubenstein Library staff
If you aren't sure who the appropriate person to contact is, please send us a message and we will get you to the right person.