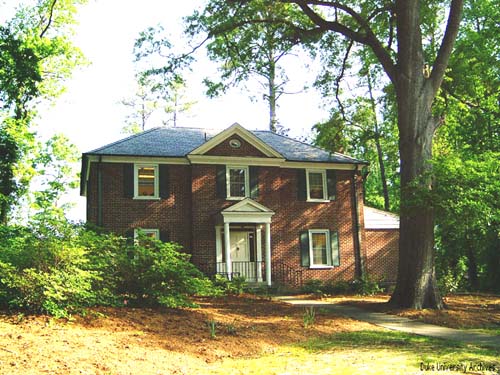 In 1931, Arthur M. Proctor (above), Professor of Education, moved into this house and remained until his retirement in 1952.
Later that year, alumnus William D. Murray, who returned to Duke in 1951 as head football coach, moved in. He left Duke in 1965.
In 1966, the house ceased to serve as a faculty residence and was used instead as office space for the Personnel Office until 1984. Undergraduate Financial Aid moved over from House 1 and stayed until the spring of 2001.
Since then, House 10 has been occupied by the Student Loans Office.