Duke Magazine Retro: "When There Was an Impostor on Campus"
In the spring of 1987, Baron Maurice J.L. de Rothschild enrolled in the continuing-education program at Duke. He drove a Honda CRX but told fellow students that he had a Maserati at home in France, where his famously wealthy family lived in a 270-room chateau. He told new friends about dining with President Ronald Reagan and vacationing with the Kennedys on Cape Cod. He carried a cell phone and a laptop computer in the days when both were rare. He joined Sigma Alpha Epsilon and sat behind the bench at men's basketball games.
There was just one problem. He wasn't actually a Rothschild. In fact, he wasn't who he said he was at all.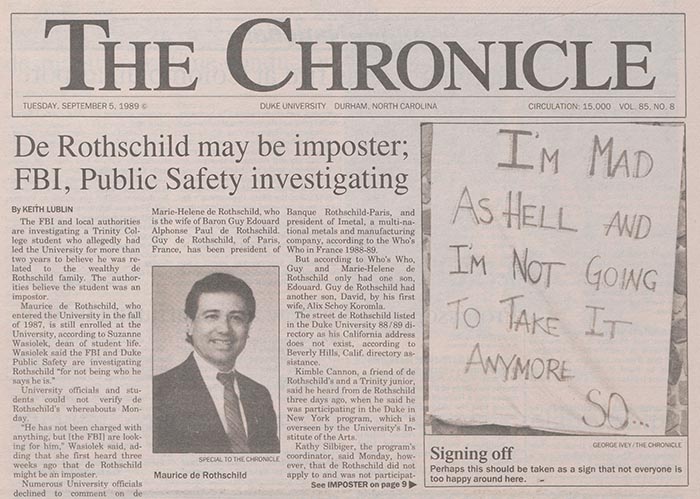 New Collections at the University Archives