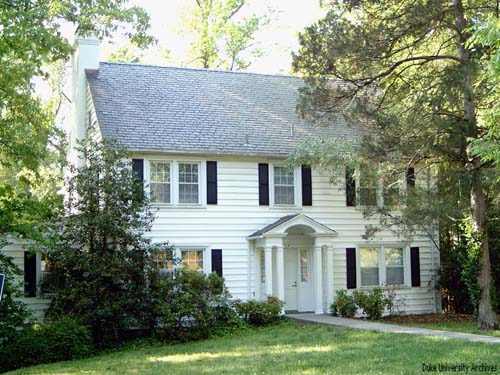 Professor Paul N. Garber (above), Department of Religion, was the first occupant of this frame structure, and he lived here until 1945. That same year, Dr. James Cleland, Professor of Preaching and Dean of the Chapel moved in. He resided in the house until 1972. During this tenancy, there were sometimes other professors who briefly lived here at the same time. For example, John W. Carlton of the Divinity School resided here in the fall of 1951.
Occupancy between 1972 and early 1975 is unclear, although it was still considered a private residence. The Center for Demographic Studies occupied the house from 1975 until 2006.
It is presently occupied by the Nicholas Institute for Environmental Policy Solutions.