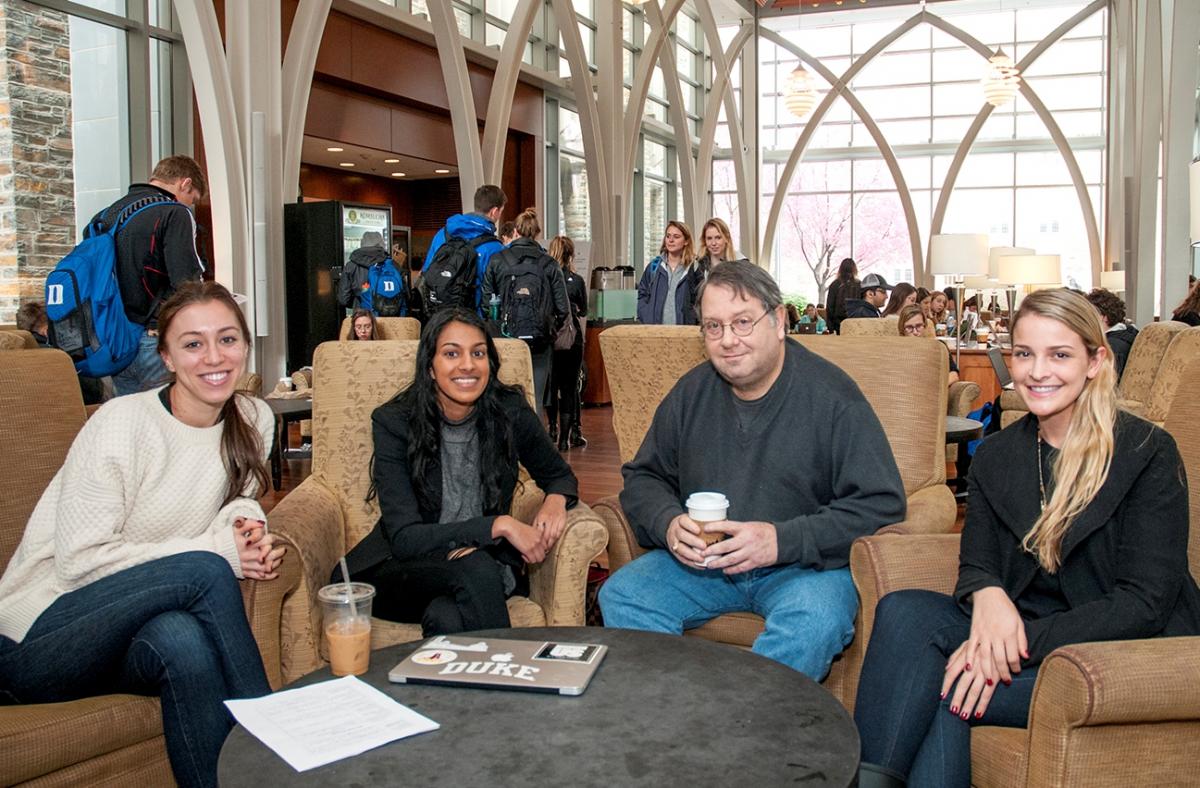 Duke University has a strong tradition of educating graduating seniors on the importance of giving back to Duke.  This campaign gives seniors the chance to ensure that future students have access to the same expectional opportunities they did by contributing to their class gift in support of the people, programs, and places that are most meaningful to them.  For George Grody T'81, that place was the Libraries.
About the Challenge
George will match any gift or pledge payment made to the Libraries Annual Fund by students from the Classes of 2017-2022.  By doing so, he hopes to encourage a tradition of giving from our graduating seniors and continued giving among young alumni in subsequent years.  "This is an opportunity to give back to a place on campus that gave so much to you," George says.  "Your gift will ensure that Duke Libraries continue to stay on the cutting edge to serve the next generation of students as well as they served you."
About the Libraries Annual Fund
Unrestricted giving has enabled the Libraries to do some spectacular things.  It has allowed us to build world-class collections and implement innovative programs, particularly for undergraduates.  In fact, the Libraries are partners in research for students from the moment they step on campus until long after they've graduated.  In recent years, it has allowed the Libraries to launch the successful Resident Hall Librarian Program, create unique classroom experiences like Archives Alive, expand digital collections, and offer remote access to more than 60 databases to alumni through the Duke Alumni Library.  
About George Grody T'81
George is a former director of Global Strategic Alliances for Procter & Gamble and current Lecturing Fellow in Markets and Management Studies at Duke University.  He has mentored thousands of Duke students passing through the marketing certificate program, and serves as the faculty advisor for the Duke Marketing Club.