The Brandaleone Lab for Data and Visualization Services provides research computing for projects involving data analytics, data visualization, digital mapping and statistics. Computers in the lab are available for in-person or remote use.
Visiting the Lab
The lab is located on the first floor (map) of Bostock Library in the Edge and is open to Duke affiliates during Bostock operating hours. CDVS offers nine workstations with the latest statistical, visual, and mapping software.
Tip: Many of the software programs listed below are available for your personal computer. Duke faculty, staff, and students can download and install university-licensed software.
Remote access to the Brandaleone Lab for the Duke community: CDVS has licensed remote access to 3 workstations in the Brandaleone Lab for the 2022-2023 school year.  Email askdata@duke.edu to get added to the list of authorized users (requires a Duke NetID and password). After you have been registered in our system, follow the instructions in this PDF guide to download the Splashtop Business client software and get connected.
Software
Statistical Analysis: Stata, R, RStudio, Python, MatLab, StatTransfer, NVivo
Visualization: Tableau Desktop, Adobe Creative Cloud, Gephi
Mapping: ArcGIS, ArcGIS Pro, ArcGIS Online, Google Earth Pro, QGIS
Wrangling: Open Refine, Excel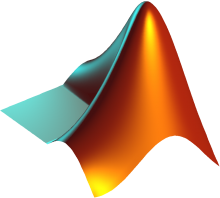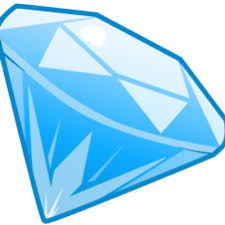 Hardware
12 Dell Precision 5820 Tower workstations
Operating System: Windows 10 64-bit
Processor: Intel Xeon 3.7 GHz, Turbo, 8 core, 11M Cache
Monitors: Two 24" monitors, 16:10 aspect ratio
Memory: 32GB RAM
3 Bloomberg Financial Workstations
Additionally, online access to Bloomberg is available through the end of 2021. See our Bloomberg guide for more details.
Policies and Operating Procedures
In general, priority for use of the Data and Visualization Services lab machines is given to users with projects that require the specific software or hardware offered in the lab.  During busy periods and when others are waiting, individuals without such needs may be asked to relocate to a less specialized lab space.
Computer maintenance cycle
The computers in the lab are periodically unavailable in order to undergo maintenance. The maintenance schedule is designed to avoid the busiest times in the lab, but on evenings in the weekends there may be many hours when the computers are unavailable.
Long-running jobs
It is expected that, from time to time, lab users will have long-running processes that will need to be accommodated. Before attempting a long-running job, you must contact us (see left-hand sidebar.) Failure to do so will likely end up in lost data. We also ask that you try to take advantage of times when the lab is not busy and others are not waiting to use the computers. Split files when possible to reduce the time between saving points and minimize the likelihood of losing work.
Storing Your Work
The University sponsor's the Duke's Box cloud storage, CIFS, OneDrive, and the Protected Data Network.
Do not save your work on the C: drive (which includes your lab computer's Desktop and My Documents folders). Lab computers erase files saved on the C:Drive by default.
You can save up to 1TB of work on your lab computer's D: drive. Please note that when you save work on your computer's D: drive, you are making it available for the next computer user to see. In addition, you must return to that specific computer to find your work on the D: drive because this drive is not networked on all lab computers.
You are welcome to bring a USB flash drive or external hard drive to the lab to save your work.
Split files when possible.