1. Log into your Rubenstein Library account.
2. On the left hand side of the page, choose "Order Billing" under ORDERS


3. Reproduction requests from multiple items can be consolidated into a single invoice – just check the box next to the items you would like to include - and choose the pay by check or pay online now option.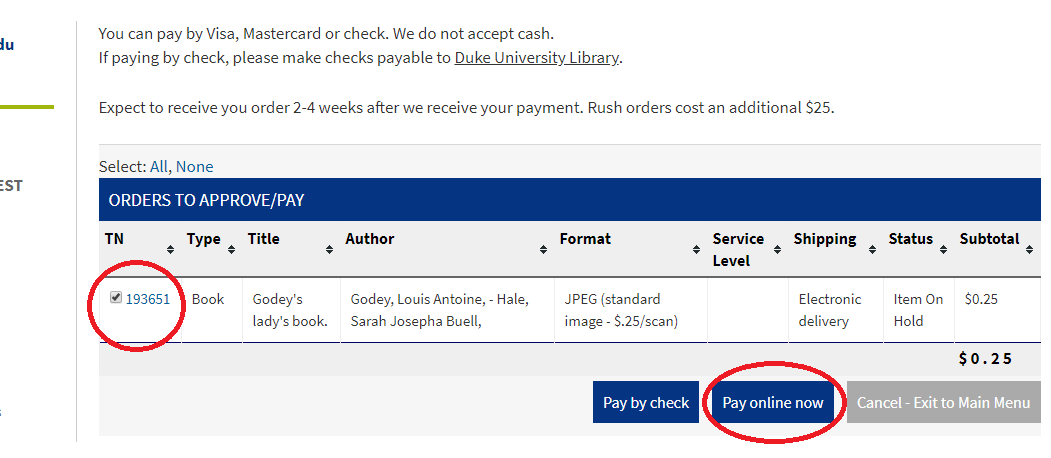 If you choose the pay by check option, we will hold your order until we've received your payment. Checks can be sent to:
Reproductions
Rubenstein Library RM 166
411 Chapel Drive
Box 90185
Durham, NC 27708

4. If you choose to pay online now, you will be directed to a PAYMENT DETAILS page. Please choose the Pay Now option.

5. Please enter your credit card information into the Billing information. The amount will appear on the upper right hand side of the screen. Once you enter your information, click pay.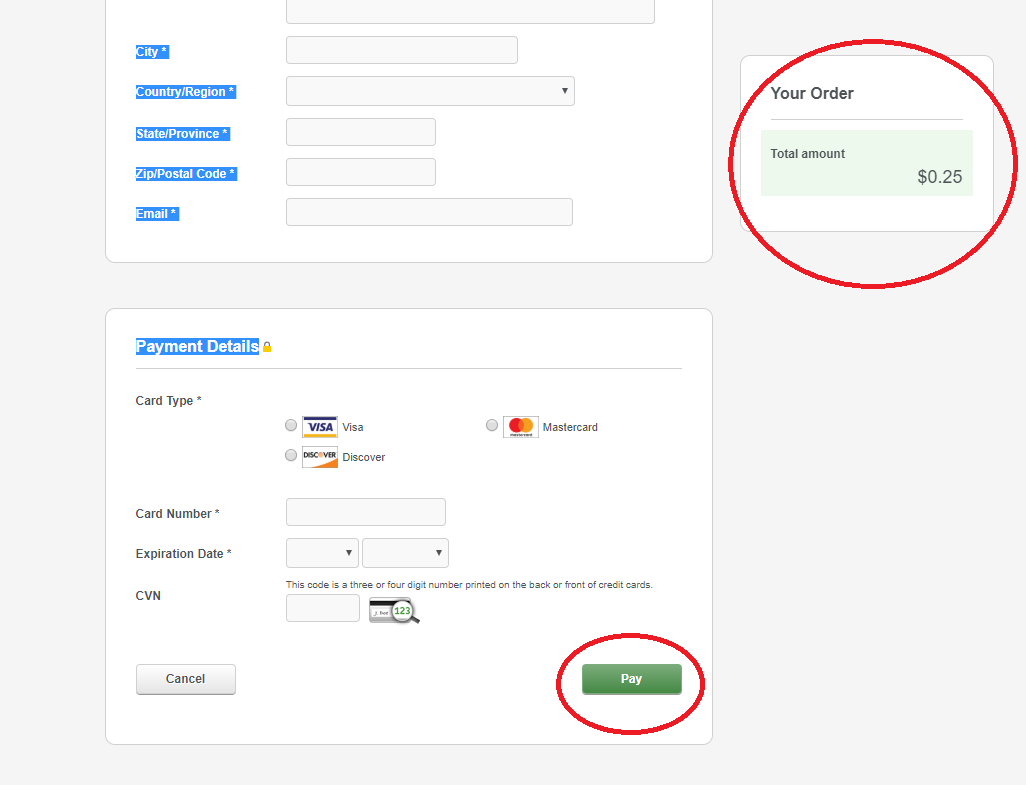 Once your payment has been accepted, your account will note that your payment has been accepted and give you a confirmation code.



You will also receive an email confirmation from Duke University Libraries.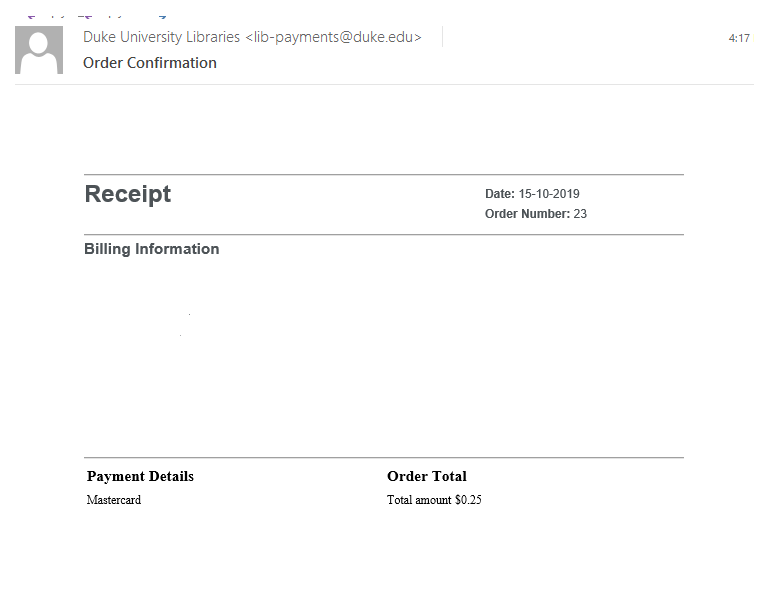 Most reproduction requests are delivered 8-10 weeks after you have submitted payment.