Exhibit: June 10 – December 3, 2023
The Jerry and Bruce Chappell Family Gallery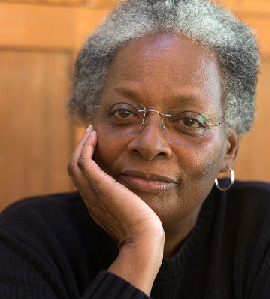 UPCOMING EVENTS:
Tuesday, October 24, 2023 at 5:00 p.m., Holsti-Anderson Family Assembly Room, Rubenstein Library
"In Conversation about the National Black Justice Coalition: Mandy Carter, Victoria Kirby York (NBJC), Eric D. Martin (NCCU) and others," exploring the history and future of America's leading national civil rights organization dedicated to the empowerment of Black lesbian, gay, bisexual, transgender, queer+, and same gender loving (LGBTQ+/SGL) people.
**Register here.
In partnership with the Griot and Grey Owl Black Southerns Writers Conference: Friday, November 10, 2023 at 11:00 a.m.-1:30 p.m., Rubenstein Library
11:00 -11:45 a.m.: Guided tour of the exhibit with Mandy Carter
11:45 a.m.-12:30 p.m.: Writing workshop with Mandy Carter
12:30 p.m.- 1:15 p.m.: Boxed lunch
**Register here. Limited to 25 participants.
**Tour and workshop free and open to the public. 
**Discounted student fee for the Griot and Grey Owl Black Southern Writers conference. Tickets are going fast! Students discount code: DukeStudent@GGO23. 
PAST EVENT:
Thursday, August 24, 2023 at 3:00 p.m. , via zoom
"Looking Back, Marching Forward: Mandy Carter, Walter Naegle, Barbara Smith, and Kamau Pope in Conversation," reflecting on the 60th anniversary of the March on Washington for Jobs and Freedom, the 30th anniversary of the March on Washington for Lesbian, Gay and Bi Equal Rights and Liberation (1993), and the urgency of connecting history with current struggles for freedom and justice.
Event recording here.     
About the exhibit:
We're pleased to offer an exhibit, curated by Kamau Pope, honoring the decades-long work of Mandy Carter, a Durham, NC-based Black lesbian feminist activist who has been central in the struggle for social justice, especially nonviolent resistance, Black freedom movements, and queer liberation. 
Access the online exhibit and event information here.
The exhibit design was created by a Durham, NC-based, Black-owned firm, Kompleks Creative, and the typeface was designed, in honor of Mandy Carter, by Tré Seals of Vocal Type.
---
Women at the Center  
Image

Spring, 2023 newsletter: Travel grant recipients; Mandy Carter: Scientist of Activism exhibit and opening event;  Rosetta Reitz Musical Archive of Care, and more.
---
Writing and Talking about Memoir: Little Brother, a Conversation with Sallie Bingham
Image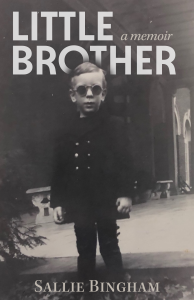 the Bingham Center hosted a conversation with author Sallie Bingham on Thursday, June 9, 2022 at 2:00 p.m. ET. In her latest memoir, Little Brother, Bingham reflects on her youngest sibling, Jonathan, and his all-too brief life. This program will be recorded and shared online. To learn more about this book or to purchase a copy, visit Sarabande Books.
View the recording of this event here.
---