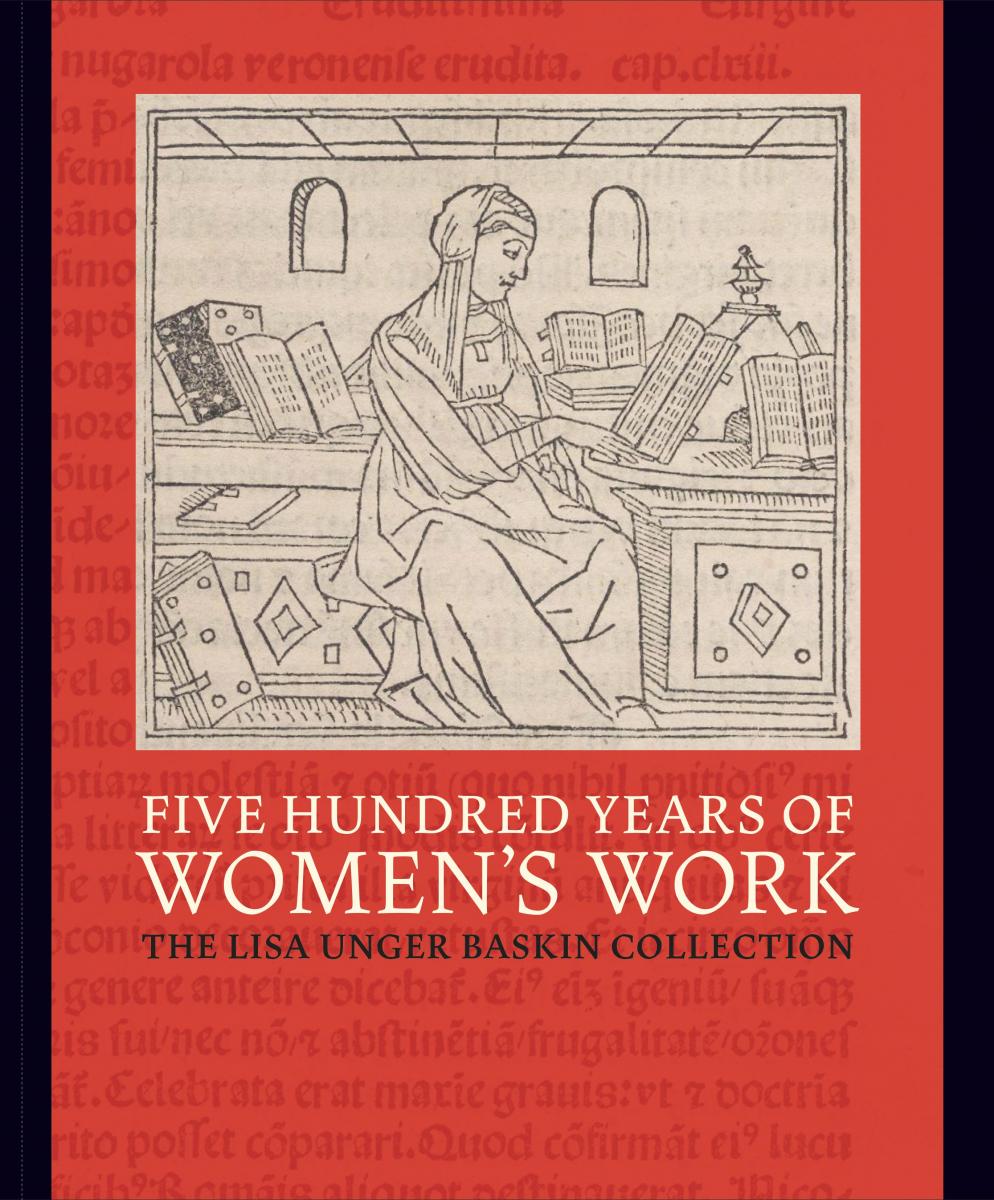 Symposium on Women Across the Disciplines
April 15-16, 2019

Keynote by Dr. Johnnetta Cole
Monday, April 15, 2019
6:00 p.m. Reception and exhibit viewing, Holsti-Anderson Family Assembly Room, Rubenstein Library, 1st floor
7:00 p.m. Keynote lecture by Dr. Johnnetta Cole, Chair and President of the National Council of Negro Women
Welcoming remarks by Paula D. McClain, Dean of the Graduate School and Vice Provost for Graduate Education, Duke University, and Deborah Jakubs, Rita DiGiallonardo Holloway University Librarian & Vice Provost for Library Affairs, Duke University
Griffith Film Theater, Bryan Center, Duke University (125 Science Drive, Durham, NC)
RSVP for April 15 keynote: Register online
Panel Presentations
Tuesday, April 16, 2019
Holsti-Anderson Family Assembly Room, Rubenstein Library, 1st floor
8:30 a.m. Registration and light breakfast
9:00 a.m.-12:30 p.m. Panels Presentations
Panelists will focus their remarks on the following themes: using the Lisa Unger Baskin Collection in research and teaching, recovering the history of forgotten women, and transmitting knowledge to support social justice.
RSVP for April 16 panels: Register online
Welcoming Remarks by Naomi L. Nelson, Associate University Librarian and Director, David M. Rubenstein Rare Book & Manuscript Library
Panel One: A Working Collection

Courtney Baker, Associate Professor of American Studies and Co-founder and Chair of Black Studies, Occidental College
Tom Robisheaux, Professor of History, Duke University
Britt Rusert, Associate Professor, W. E. B. Du Bois Department of Afro-American Studies, University of Massachusetts Amherst
Moderator: Mandy Cooper, History Department, Duke University
Coffee break
Remarks by Lisa Unger Baskin
Panel Two: Visibilities/Invisibilities
Fiona Brideoake,

Assistant Professor, Department of

Literature, American University
Genna Miller, Lecturing Fellow of Economics, Duke University
Moderator: Meggan Farish Cashwell, Departments of History and African and African-American Studies, Duke University
2:00 p.m. Tour of the Exhibition with Lisa Unger Baskin: Five Hundred Years of Women's Work: The Lisa Unger Baskin Collection
RSVP for April 16 panels: Register online
Women Across the Disciplines symposium co-sponsors: The Gladys Krieble Delmas Foundation, Department of African & African-American Studies, Department of Cultural Anthropology, Duke Center for Arts, Digital Culture and Entrepreneurship, Duke Council on Race & Ethnicity, Economics Department, English Department, History Department, Program in Gender, Sexuality & Feminist Studies, Program in Literature
Exhibit On Display
Thursday, February 28 - Friday, June 14, 2019
Biddle Exhibit Suite, Rubenstein Library 
Grolier Club Exhibit and Events (New York, NY)
This exhibit will travel to be on display at the Grolier Club in New York, NY, December 11, 2019 through February 8, 2020.
Exhibit Opening Program
Tuesday, December 10, 2019, 6:00 p.m.
Symposium on Women in the Book Arts
with keynote by Dr. Nell Irvin Painter
January 21, 2020, 9:30 a.m. - 4:30 p.m.