Exhibit: June 10 – December 3, 2023
The Jerry and Bruce Chappell Family Gallery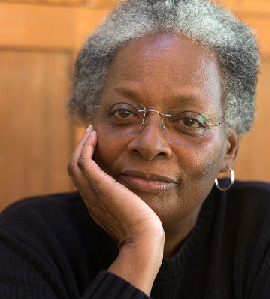 Exhibit Opening Event:
Date: Tuesday, June 13, 2023
Time: 4:30 p.m. - 6:30 p.m.
Location: Rubenstein Library 153 (Holsti-Anderson Family Assembly Room)
RSVP: here (free parking-information below!)
Please join us for a celebration of an exhibit, curated by Kamau Pope, honoring the decades-long work of Mandy Carter, a Durham, NC-based Black lesbian feminist activist who has been central in the struggle for social justice, especially nonviolent resistance, Black freedom movements, and queer liberation. The program will include time to view the exhibit, talk with curators, and hear remarks from Mandy Carter and others. 
Please RSVP here.
Parking (free):
The exhibit design was created by a Durham, NC-based, Black-owned firm, Kompleks Creative and the typeface was designed by Tre' Seals of Vocal Type. 
---
Women at the Center  
Image
Spring, 2023 newsletter: Travel grant recipients; Mandy Carter: Scientist of Activism exhibit and opening event;  Rosetta Reitz Musical Archive of Care, and more.
---
Writing and Talking about Memoir: Little Brother, a Conversation with Sallie Bingham
Image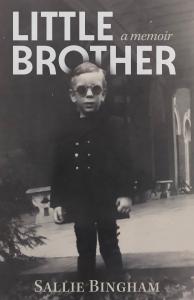 the Bingham Center hosted a conversation with author Sallie Bingham on Thursday, June 9, 2022 at 2:00 p.m. ET. In her latest memoir, Little Brother, Bingham reflects on her youngest sibling, Jonathan, and his all-too brief life. This program will be recorded and shared online. To learn more about this book or to purchase a copy, visit Sarabande Books.
View the recording of this event here.
---