Image

Women at the Center 
Fall, 2022 newsletter: The Abortion Decision exhibit; Eve Kosofsky Sedgwick Travel Grant recipient, Jennifer Doyle reports on her vsit to the Bingham Center; Josephine Napoleon Leary book and exhibit, and more.
---
Writing and Talking about Memoir: Little Brother, a Conversation with Sallie Bingham
Image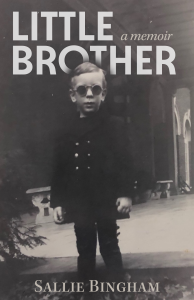 the Bingham Center hosted a conversation with author Sallie Bingham on Thursday, June 9, 2022 at 2:00 p.m. ET. In her latest memoir, Little Brother, Bingham reflects on her youngest sibling, Jonathan, and his all-too brief life. This program will be recorded and shared online. To learn more about this book or to purchase a copy, visit Sarabande Books.
View the recording of this event here.
---