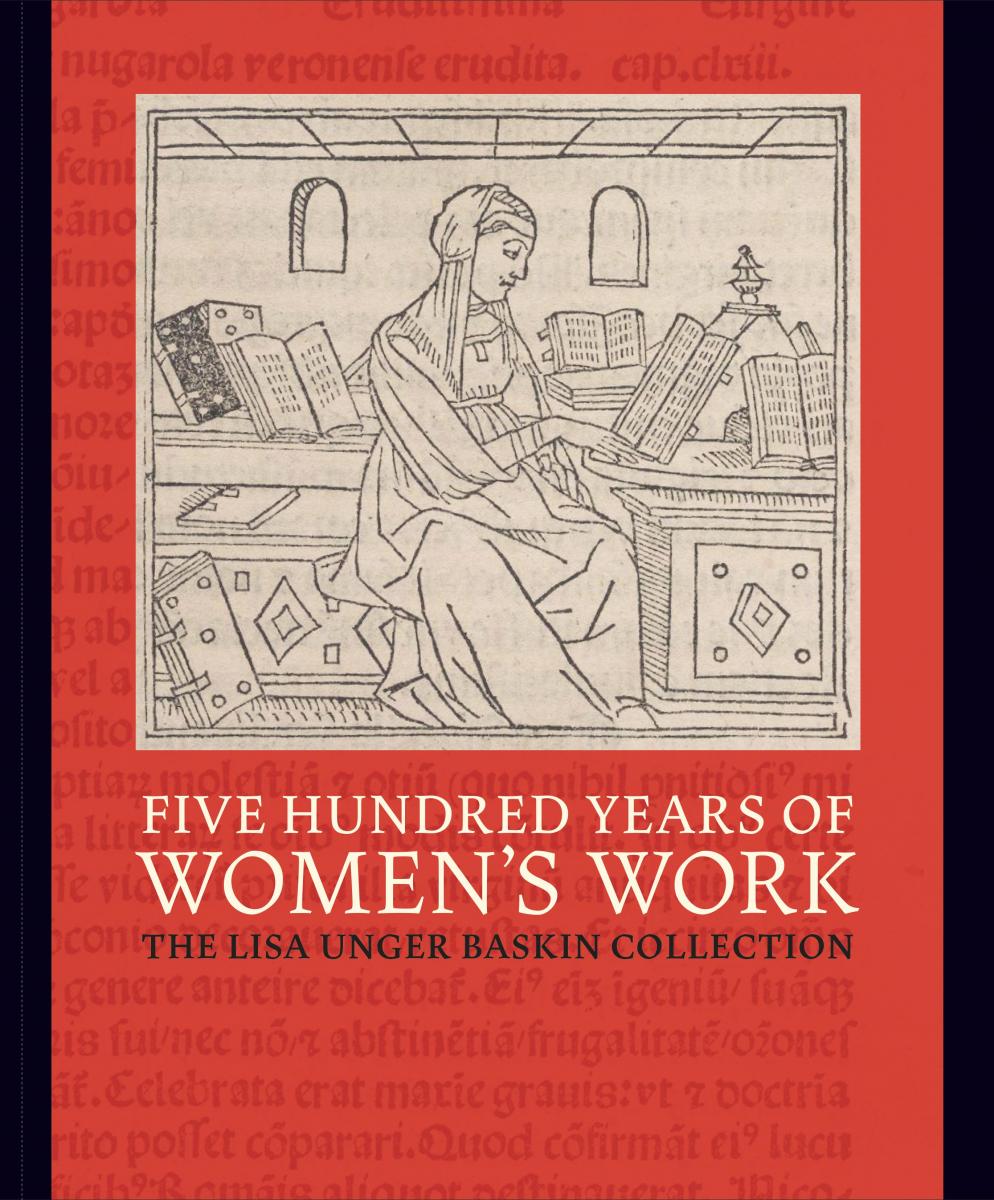 Wednesday, February 27
Exhibition Preview
5:00 p.m. in the
Mary Duke Biddle Room, Stone Family Gallery & Trent History of Medicine Room
Rubenstein Library, 1st Floor

Reception
5:30 p.m. in the
Ahmadieh Family Commons
Rubenstein Library, 2nd Floor

Program: A Conversation with Lisa Unger Baskin
6:00 p.m. in the
Gothic Reading Room
Rubenstein Library, 2nd Floor

With Naomi L. Nelson, Associate University Librarian and Director, Rubenstein Library and
introductory remarks by Edward Balleisen, Vice Provost for Interdisciplinary Studies

The exhibition will remain open following the program until 7:30 p.m.

RSVP
: Let us know you can attend by
registering online
by February 22.
Exhibit On Display 
Thursday, February 28 - Friday, June 14, 2019
Biddle Exhibit Suite
Exhibit website: https://library.duke.edu/exhibits/2019/baskin
Symposium on Women Across the Disciplines
April 15-16, 2019
Rubenstein Library 
Keynote by Dr. Johnnetta Cole
Monday, April 15, 2019, 6:00 p.m.
Gothic Reading Room, Rubenstein Library 
Panel Presentations
Tuesday, April 16, 2019, 8:30 a.m.-12:30 p.m.
Holsti-Anderson Family Assembly Room, Rubenstein Library
Grolier Club Exhibit and Events (New York, NY)
This exhibit will travel to be on display at the Grolier Club in New York, NY, December 11, 2019 through February 8, 2020.  
Exhibit Opening Program
Tuesday, December 10, 2019, 6:00 p.m.
Symposium on Women in the Book Arts
Keynote by Dr. Nell Irvin Painter
January 21, 2020, 9:30 a.m. - 4:30 p.m.