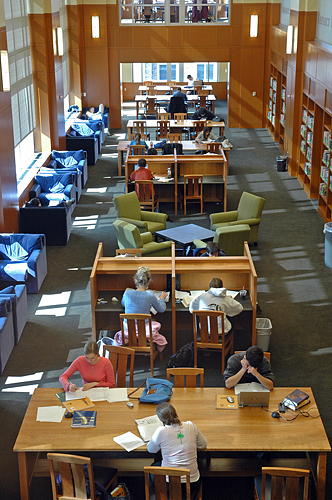 You can improve the learning and research environment for Duke undergraduates and gain experience as a member of a selective advisory board for a large, nationally recognized non-profit organization.
How can I get involved?
Serve on the Duke University Libraries Undergraduate Advisory Board!
The Undergraduate Advisory Board meets 4 times each semester and advises library staff on all aspects of Duke University Libraries. Topics include study spaces and group study rooms, equipment for students to use in the Libraries, developing innovative services, and marketing existing services. Meetings include lunch or dinner, depending on the time we meet.
Interested in learning more?
Apply to be a member, or nominate a student for consideration for the 2018-2019 Undergraduate Advisory Board by Monday, September 10. Members will be selected and notified by mid-September. This board includes sophomores, juniors and seniors. (The First-Year Advisory Board is composed of first-year students.)