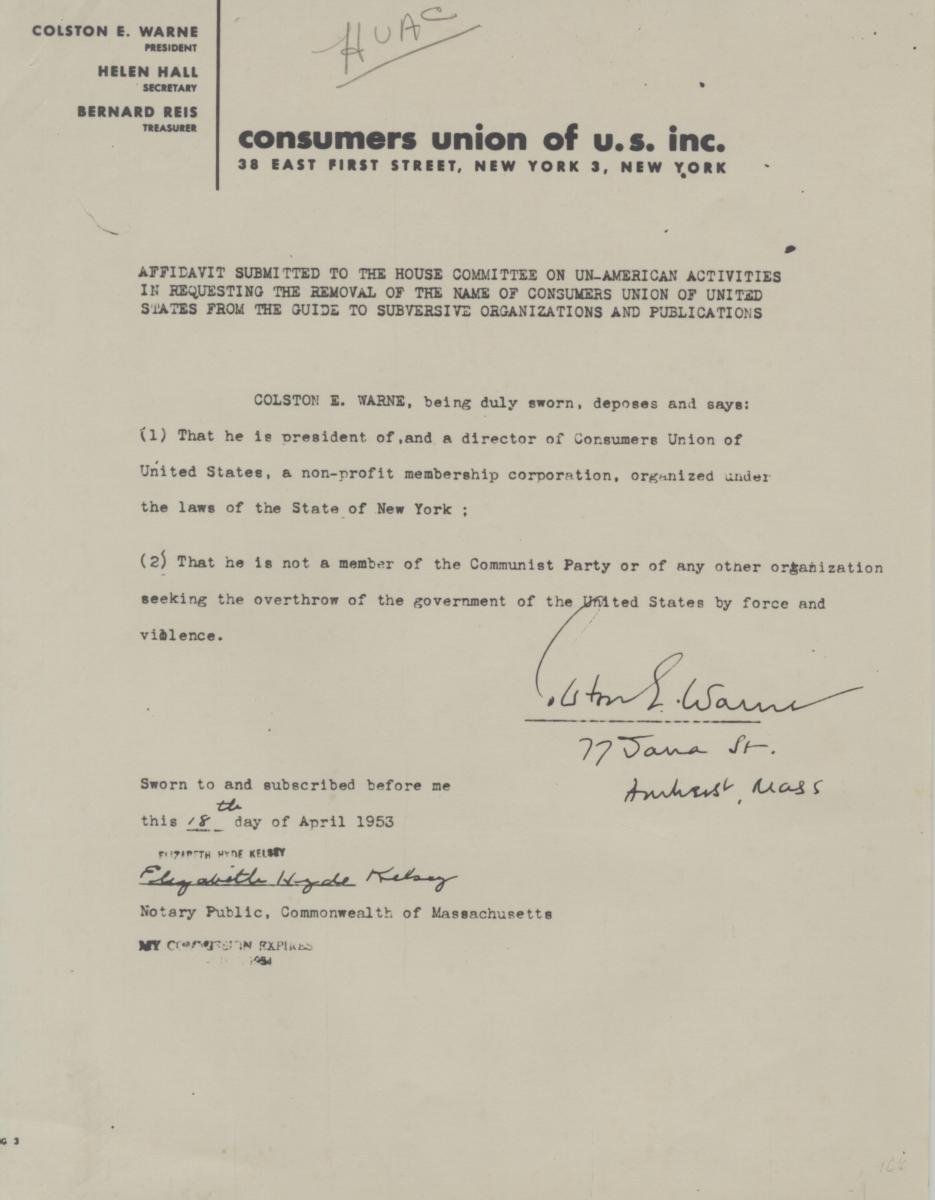 Below is a list of personal papers and departmental, divisional, and unit records from the founding of the organization.  Collections include members of the Board of Directors, Directors and Assistants to the Director, Legal Counsels, and Treasurers, and the departments of Film, Education, and Public Information.  The list is a sampling of collections in this category and does not represent the full extent of collections available in the Consumer Reports Archives. 
Personal Papers
Founders 
Officers
Records
Departmental Records
The list below is a sampling of professional papers and records representing the work of Departments, Divisions, Units, and Offices within Consumer Reports and the Consumer Reports Archives.  
Personal Papers
Departmental Records